Product Description
Material

20CrMn5,20CrMnTi,40Cr,Powder deposit,45#steel,42CrMo,Stainless steel and so on as per your requests.

Custom

OEM/ODM

Lead Time

Sample: 20-30 days after deposit received, Batch goods: 30-45days after samples have been approved. Die opening product:7-15days after samples have been approved.It takes 45-60 days to open the mold.

Processing

Forging,Machining,Hobbing,Milling,Shaving,Grinding teeth, inserting teeth, shot blasting, Grinding,Heat treatment……

Heat Treatment

Intermediate frequency, high frequency, tempering, desalinating, carburizing……

Main Machines

CNC gear hobbing machine, CNC gear cutting machine, CNC lathe, CNC gear shaving machine, CNC gear milling machine, CNC gear grinding machine, CNC Grinding Machine….
..
Ruika has been engaged in manufacturing of forgings, castings, heat treatment and CNC machining parts since 1999.  
The products materials have passed EN15714-3.1 certification, covering various grades of: low carbon steel, alloy steel, stainless steel, ductile iron, aluminum alloy, copper alloy, titanium alloy. 
The main processes are: free forging, die forging, rolling ring, high pressure casting, centrifugal casting, normalizing, quenching and tempering, solution treatment, aging treatment, carbonitriding, turning, milling, drilling, grinding, hobbing, high frequency quenching, galvanizing, chrome plating, anodizing, powder spraying and other processes.
Rings and plates dimensions: Max 3000mm, shafts length: Max 12000mm, single piece weight: Max 16 Tons, at the same time we are good at terminal machining of complex products, dimension accuracy: Min 0.01mm, roughness: Min Ra0.6. 
Products can be strictly examined by chemical composition, tensile strength, yield strength, reduction of area, impact at low temperature, intergranular corrosion, hardness, metallographic, NDT, size, static balance etc performance parameter. 
Products are widely used in: aerospace, ships, trains, automobiles, engineering vehicles, chemical industry and petroleum refining, wellheads, x-mas tree equipment, mining machinery, food machinery, hydraulic and wind power generation, new energy equipment etc field. 
Welcome to send: PDF, IGS, STP and other format drawings, of course we could also make material judgment and size survey according to your samples. 
With more than 20 years of manufacturing experience and overseas sales team, we have achieved 100% customer satisfaction. The warranty period of products sold is 365 days. We look CHINAMFG to your consultation and cooperation at any time and common prosperity development.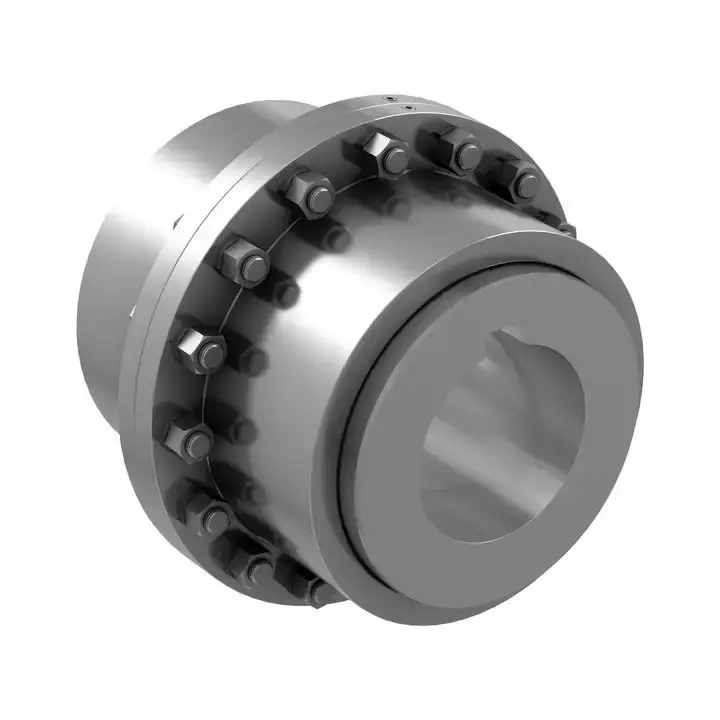 What are the maintenance-free options available for flexible couplings?
Several maintenance-free options are available for flexible couplings, designed to reduce or eliminate the need for regular maintenance and lubrication. These options offer long-lasting performance and reliability while minimizing downtime and operational costs. Below are some maintenance-free options for flexible couplings:
1. Maintenance-Free Elastomeric Couplings: Elastomeric couplings with a specific design and materials can be maintenance-free. These couplings often incorporate high-quality elastomeric elements that do not require periodic lubrication. The elastomeric material provides damping of shocks and vibrations and allows for misalignment compensation, making them suitable for various applications without the need for regular maintenance.
2. Non-Lubricated Metallic Couplings: Some metallic couplings are designed to operate without the need for lubrication. These couplings use self-lubricating materials or specialized coatings that reduce friction between moving parts, eliminating the need for manual lubrication. They can handle high torque and speed requirements while providing reliable performance over extended periods without maintenance.
3. Pre-Lubricated Couplings: Certain flexible couplings come pre-lubricated during manufacturing. These couplings have grease or lubricant already applied to the critical components, providing sufficient lubrication for an extended period of operation. As a result, users do not need to perform regular lubrication maintenance, reducing maintenance tasks and associated costs.
4. Sealed Couplings: Some flexible couplings are designed with integrated seals or shields that protect internal components from contaminants and prevent lubricant leakage. These sealed couplings are inherently maintenance-free, as they ensure long-lasting performance without the need for external maintenance or re-lubrication.
5. Non-Wearing Materials: Certain flexible couplings are constructed using non-wearing materials, such as high-performance polymers. These materials offer excellent resistance to wear and abrasion, reducing the need for maintenance and replacement due to wear-related issues.
6. Torque-Responsive Couplings: Some maintenance-free couplings are designed to disengage or slip when the torque exceeds a certain threshold. This feature protects the connected equipment from excessive loads, preventing damage and reducing the need for maintenance or repairs caused by overload conditions.
Summary: Maintenance-free options for flexible couplings are available, offering reliable and long-lasting performance without the need for regular maintenance and lubrication. These couplings utilize specialized materials, designs, and features to handle various operating conditions while minimizing downtime and operational costs. Selecting a maintenance-free coupling that suits the specific application requirements can significantly improve the overall efficiency and reliability of the mechanical system.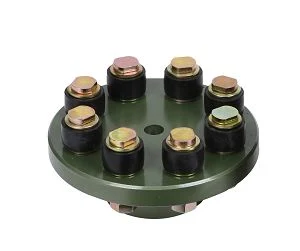 Can flexible couplings be used in precision manufacturing equipment, such as CNC machines?
Yes, flexible couplings can be used in precision manufacturing equipment, including CNC (Computer Numerical Control) machines. CNC machines require high accuracy and precision during operation to produce complex and intricate parts. Flexible couplings play a vital role in such equipment by providing various benefits that enhance their performance and reliability.
Compensation for Misalignment: CNC machines often have multiple moving parts and axes that need precise alignment. Flexible couplings can accommodate small misalignments between these components, ensuring smooth and reliable power transmission without inducing additional stress or strain on the system.
Vibration Damping: Precision manufacturing requires minimizing vibrations that could affect the quality of the finished product. Flexible couplings with damping properties can absorb and dissipate vibrations, resulting in better surface finishes and accuracy of the machined parts.
Torsional Flexibility: CNC machines may experience torque fluctuations during acceleration, deceleration, or tool changes. Flexible couplings with torsional flexibility can handle these variations and prevent torsional vibrations from affecting the machining process.
Backlash Compensation: Some types of flexible couplings, such as beam couplings, offer minimal or near-zero backlash. This characteristic is essential in CNC machines, as it helps maintain positional accuracy during direction changes and reversals.
High Torque Transmission: CNC machines may require high torque transmission capabilities, especially in heavy-duty cutting or milling operations. Flexible couplings can handle substantial torque loads while still providing flexibility to address misalignments.
Reduced Maintenance: With the ability to absorb shocks and compensate for misalignment, flexible couplings can extend the life of other mechanical components in the CNC machine, reducing overall maintenance requirements and downtime.
It's important to select the appropriate type and size of flexible coupling based on the specific requirements of the CNC machine, including torque, speed, misalignment, and environmental conditions. Regular maintenance and inspection of the flexible couplings will ensure optimal performance and contribute to the overall precision and efficiency of the CNC machine.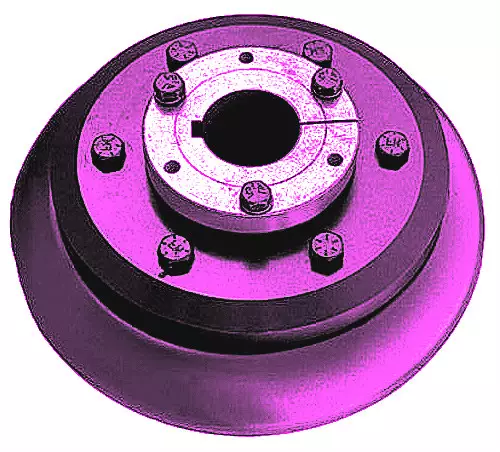 What is a flexible coupling and how does it work?
A flexible coupling is a mechanical device used to connect two shafts while allowing for relative movement between them. It is designed to transmit torque from one shaft to another while compensating for misalignment, vibration, and shock. Flexible couplings are essential components in various rotating machinery and systems, as they help protect the connected equipment and enhance overall performance.
Types of Flexible Couplings:
There are several types of flexible couplings, each with its unique design and characteristics. Some common types include:
Jaw Couplings: Jaw couplings feature elastomer spiders that fit between two hubs. They can accommodate angular and parallel misalignment while dampening vibrations.
Disc Couplings: Disc couplings use thin metallic discs to connect the shafts. They are highly flexible and provide excellent misalignment compensation.
Gear Couplings: Gear couplings use gear teeth to transmit torque. They offer high torque capacity and can handle moderate misalignment.
Beam Couplings: Beam couplings use a single piece of flexible material, such as a metal beam, to transmit torque while compensating for misalignment.
Bellows Couplings: Bellows couplings use a bellows-like structure to allow for axial, angular, and parallel misalignment compensation.
Oldham Couplings: Oldham couplings use three discs, with the middle one having a perpendicular slot to allow for misalignment compensation.
How a Flexible Coupling Works:
The operation of a flexible coupling depends on its specific design, but the general principles are similar. Let's take the example of a jaw coupling to explain how a flexible coupling works:
Two shafts are connected to the coupling hubs on either side, with an elastomer spider placed between them.
When torque is applied to one shaft, it causes the spider to compress and deform slightly, transmitting the torque to the other shaft.
In case of misalignment between the shafts, the elastomer spider flexes and compensates for the misalignment, ensuring smooth torque transmission without imposing excessive loads on the shafts or connected equipment.
The elastomer spider also acts as a damping element, absorbing vibrations and shocks during operation, which reduces wear on the equipment and enhances system stability.
Overall, the flexibility and ability to compensate for misalignment are the key features that allow a flexible coupling to function effectively. The choice of a specific flexible coupling type depends on the application's requirements, such as torque capacity, misalignment compensation, and environmental conditions.



editor by CX 2023-10-20