Product Description
Product Description 
Material  
SS201, SS304, SS316
Size
1/2″-8″
Work pressure
150LB
Standard
ANSI, DIN, JIS
Processing technology
CNC lathe
Medium
Air,steam,kerosene,water
oil and other fluids
Working temperature
-20ºC-150ºC
Inspection standard
ISO7-2,ISO4990,ISO4991
Packing method
Paper cartons+plywood cases
Stainless steel camlocks(or cam and groove couplings)
It enable you to quickly connect and disconnect your hose and pipework,and they are lightweight and poerate by opening the coupler arms and inserting the adaptor into the coupler.  the arms are folded down into position to complete a tight join.
Our Company
HangZhou Changxin Hardware Products Co., Ltd. Was established in 2571,who is a leading supplier and manufacturer in this field. We started as a small operation as 1 manufacture of flexible hoses, but now have become 1 of the leading suppliers of flexible hoses, pipe fitting and valves in China, which is well known in local market and overseas because of exporting their products to more than 50 countries.
Our Exhibition
FAQ
Q1:Why choose you?
A1: Our company is a reliable supplier and exporter of flexible hoses, pipe fittings and valves. in China for more than 10 years, and we invested to 1 factory of braided hoses for  ensuring better product quality and lower prices.At the same time, we cooperated closely with more than 20 factories s to meet more customer's different needs.Our sales team with high English Level will give you professional feedback within 24 hours.
Q2: How to control the product quality?
A2: 1. Our factories have own an independent laboratory,when purchasing raw materials, we need to use a detector to detect and analyze the composition of the materials.
2. The inspector of our company checks the producing situation during production.
3. When the goods get ready,our inspector will supervise testing like Leakage testing, pressure test ,life test,tensile test, blasting test, bending test,appearance &Visual inspection , dimension & screw gauge and Caliper check.
4. Checking all the packaging and quantity according to customer's contract.
If there is any question, it will be immediately correct or reproduce.
Q3:Which countries are your products exported to?
A3:All over the world like Europe, South America, Southeast Asia and Africa, more than 80 customers.
Q4:Do you have your own brand?
A4:Yes, our brand is Cxbelieving for all the metal flexible hoses, pipe fitting and valves.
Q5: Do you have certificates
A5:The hoses with various certifications, such as French ACS certification, British WRAS certification, North American UPC certification, European Union CE and American ANSI. Other products also have related certificates.
Q6: Can the products be made according to customer's requirement?
A6: Yes, we can produce according to customer's drawing. We accept OEM and ODM.
Q7: How to get samples from you?
A7: The samples will be sent out within 2-3 days by your account of UPS/DHL/FEDEX/TNT. If you need we send the samples by our express, the express charge is needed.All the samples are free.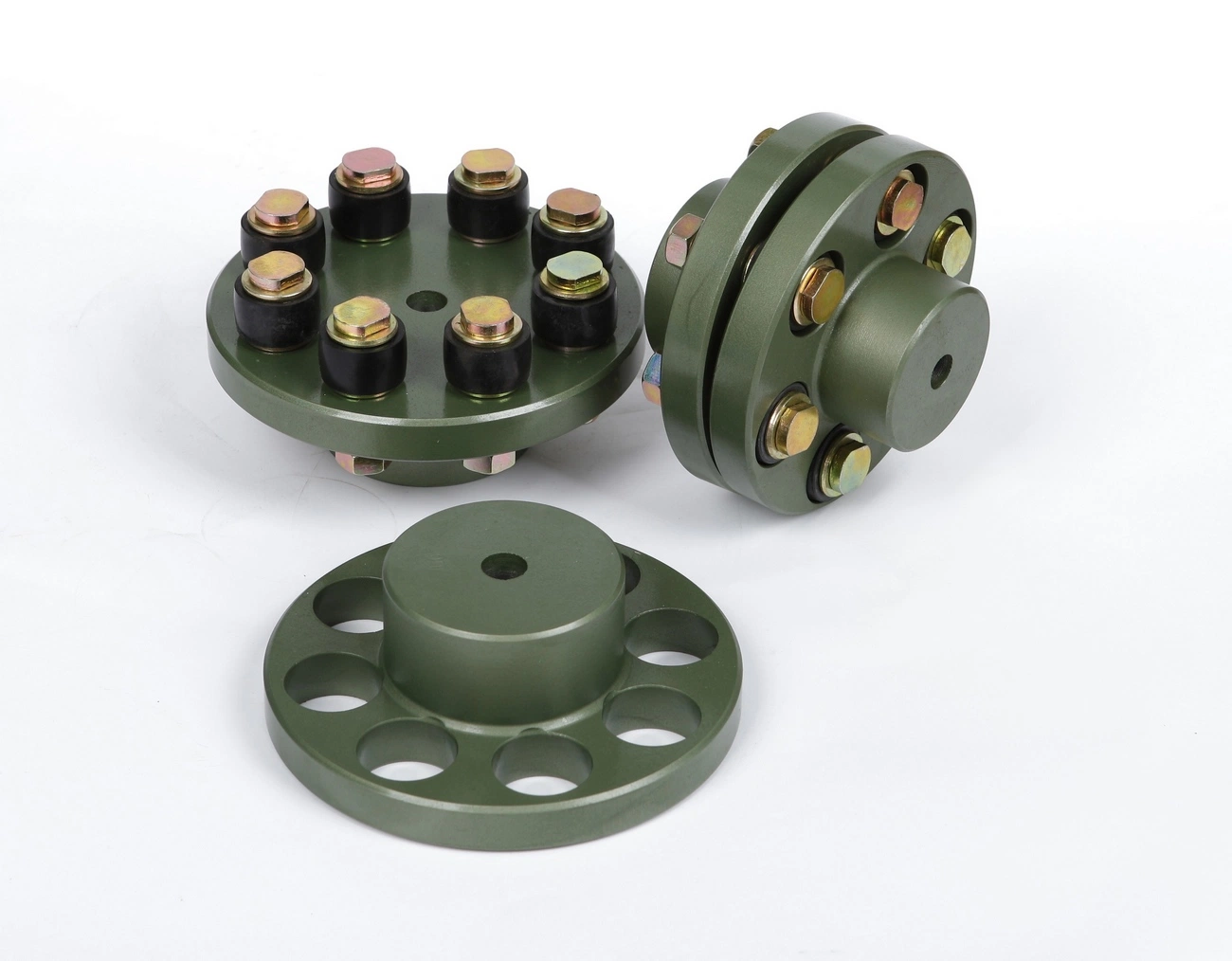 Can flexible couplings be used in servo motor and stepper motor applications?
Yes, flexible couplings are commonly used in both servo motor and stepper motor applications. They play a crucial role in connecting the motor shaft to the driven load while compensating for misalignments and providing other essential benefits:
Servo Motor Applications: Servo motors require precise motion control and high responsiveness. Flexible couplings are well-suited for servo motor applications because they offer the following advantages:
Misalignment Compensation: Servo motors are sensitive to misalignments, which can lead to decreased performance and increased wear. Flexible couplings can accommodate angular, parallel, and axial misalignments, ensuring that the motor and driven load remain properly aligned during operation.
Vibration Damping: Flexible couplings help reduce vibrations, which is crucial for servo motor applications that require smooth and precise motion. By absorbing and dissipating vibrations, flexible couplings contribute to the overall stability and accuracy of the system.
Backlash Minimization: Some flexible couplings have minimal to no backlash, making them suitable for high-precision servo motor applications where any play or clearance between components could affect performance.
High Torque Capacity: Servo motors often require high torque transmission capabilities. Flexible couplings are available in various designs and materials, allowing for the selection of couplings with appropriate torque ratings for specific servo motor applications.
Stepper Motor Applications: Stepper motors are commonly used in open-loop control systems where precise positioning is necessary. Flexible couplings are used in stepper motor applications due to the following reasons:
Misalignment Tolerance: Stepper motors can experience misalignments, especially in dynamic applications. Flexible couplings can handle misalignments without introducing significant backlash or affecting the stepper motor's accuracy.
Cost-Effectiveness: Flexible couplings are often more cost-effective than other types of couplings, making them a practical choice for stepper motor applications, especially in cases where precision requirements are not as stringent as in servo motor systems.
Shock Load Absorption: Some stepper motor applications involve abrupt starts and stops, leading to shock loads. Flexible couplings can absorb these shocks and protect the motor and driven load from damage.
Simplicity: Flexible couplings are simple in design and easy to install, making them a popular choice in various stepper motor applications.
Overall, flexible couplings offer valuable benefits in both servo motor and stepper motor applications. They help improve system performance, reduce wear on components, and enhance the overall reliability of the motion control systems they are employed in.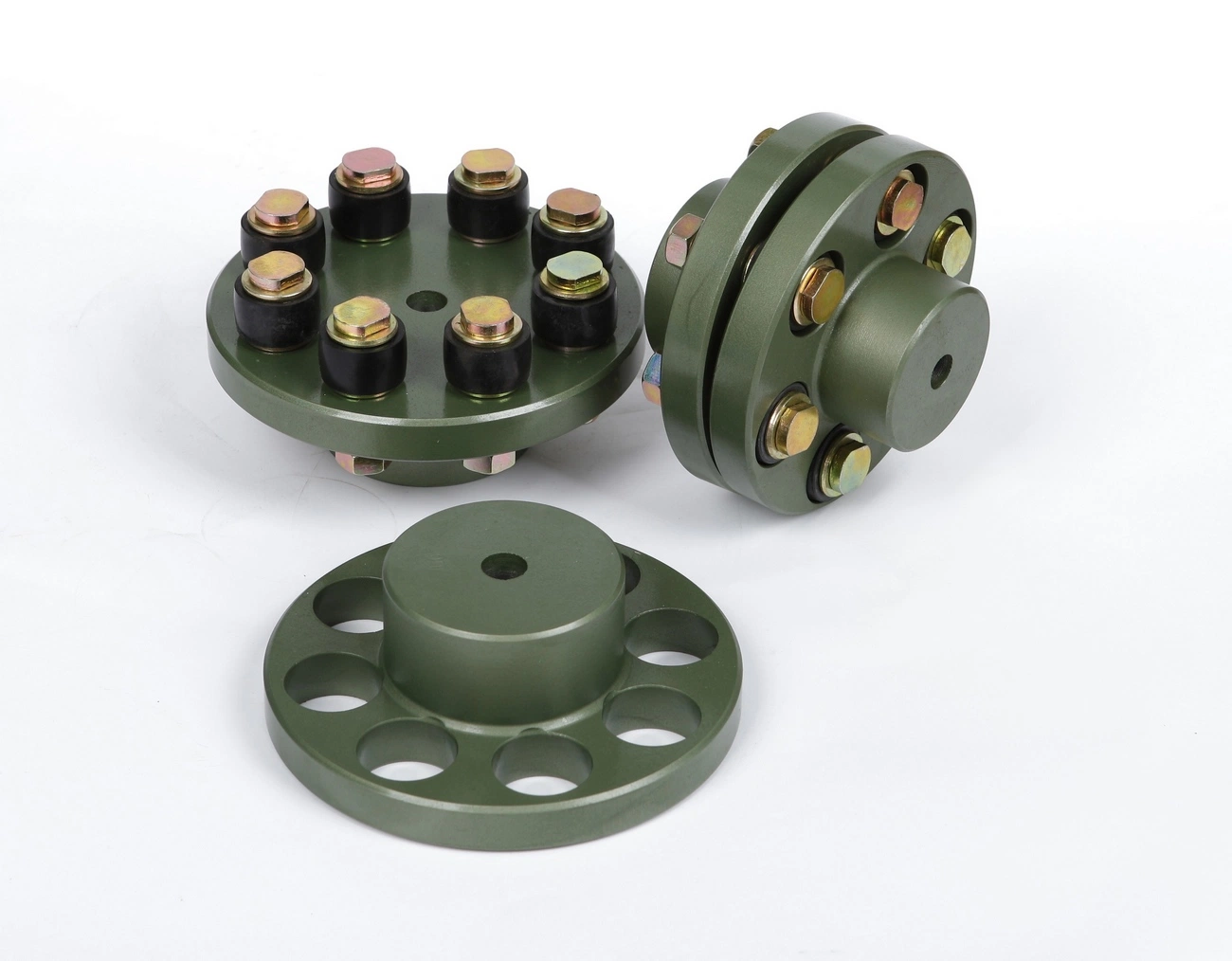 What are the differences between flexible couplings and rigid couplings in terms of performance?
Flexible couplings and rigid couplings are two distinct types of couplings used in mechanical systems, and they differ significantly in terms of performance and applications.
Torsional Flexibility: The primary difference between flexible and rigid couplings lies in their ability to handle misalignments and torsional flexibility. Flexible couplings are designed with elements, such as elastomeric inserts or metal bellows, that can deform or twist to accommodate shaft misalignments, angular offsets, and axial movements. On the other hand, rigid couplings do not have any flexibility and maintain a fixed connection between the shafts, which means they cannot compensate for misalignment.
Misalignment Compensation: Flexible couplings can absorb and mitigate misalignment between shafts, reducing stress and wear on connected components. In contrast, rigid couplings require precise alignment during installation, and any misalignment can lead to increased loads on the shafts and bearings, potentially leading to premature failure.
Vibration Damping: Flexible couplings, especially those with elastomeric elements, offer damping properties that can absorb and dissipate vibrations. This damping capability reduces the transmission of vibrations and shocks through the drivetrain, improving the overall system performance and protecting connected equipment. Rigid couplings, being solid and without damping elements, do not provide this vibration damping effect.
Backlash: Flexible couplings can have some degree of backlash due to their flexibility, particularly in certain designs. Backlash is the play or free movement between connected shafts. In contrast, rigid couplings have minimal or no backlash, providing a more precise and immediate response to changes in rotational direction.
Torque Transmission: Rigid couplings are more efficient in transmitting torque since they do not have any flexible elements that can absorb some torque. Flexible couplings, while capable of transmitting substantial torque, may experience some power loss due to the deformation of their flexible components.
Applications: Flexible couplings are widely used in applications that require misalignment compensation, damping, and shock absorption, such as pumps, motors, and industrial machinery. On the other hand, rigid couplings are used in situations where precise alignment is critical, such as connecting shafts of well-aligned components or shafts that require synchronous operation, like in some encoder applications.
In summary, flexible couplings excel in applications where misalignment compensation, vibration damping, and shock absorption are required. They are more forgiving in terms of alignment errors and can accommodate dynamic loads. Rigid couplings, on the other hand, are used in situations where precise alignment and zero backlash are essential, ensuring direct and immediate power transmission between shafts.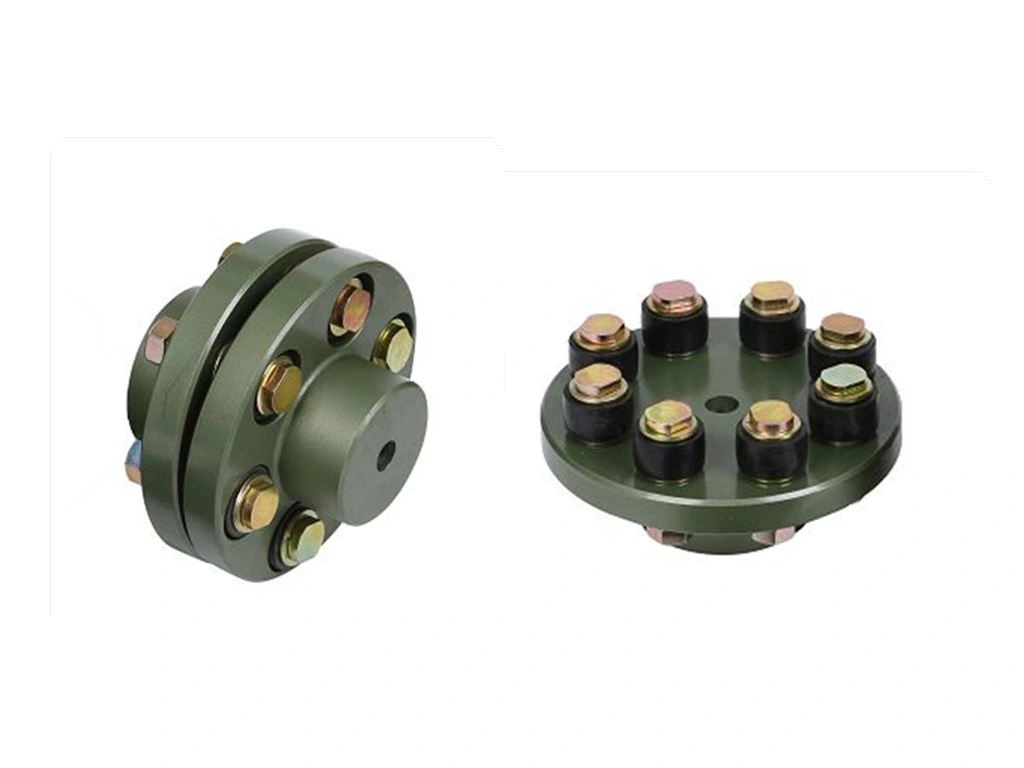 Can flexible couplings handle misalignment between shafts?
Yes, flexible couplings are specifically designed to handle misalignment between shafts in rotating machinery and mechanical systems. Misalignment can occur due to various factors, including installation errors, thermal expansion, manufacturing tolerances, or shaft deflection during operation.
Flexible couplings offer the ability to compensate for different types of misalignment, including:
Angular Misalignment: When the shafts are not collinear and have an angular offset, flexible couplings can accommodate this misalignment by flexing or twisting, allowing the two shafts to remain connected while transmitting torque smoothly.
Parallel Misalignment: Parallel misalignment occurs when the two shafts are not perfectly aligned along their axes. Flexible couplings can adjust to this misalignment, ensuring that the shafts remain connected and capable of transmitting power efficiently.
Axial Misalignment: Axial misalignment, also known as end float or axial displacement, refers to the relative axial movement of the two shafts. Some flexible coupling designs can accommodate axial misalignment, allowing for slight axial movements without disengaging the coupling.
The ability of flexible couplings to handle misalignment is essential in preventing premature wear and failure of the connected equipment. By compensating for misalignment, flexible couplings reduce the stress on the shafts, bearings, and seals, extending the service life of these components and improving overall system reliability.
It is crucial to select the appropriate type of flexible coupling based on the specific misalignment requirements of the application. Different coupling designs offer varying degrees of misalignment compensation, and the choice depends on factors such as the magnitude and type of misalignment, the torque requirements, and the operating environment.
In summary, flexible couplings play a vital role in handling misalignment between shafts, ensuring efficient power transmission and protecting mechanical systems from the adverse effects of misalignment. Their ability to accommodate misalignment makes them indispensable components in various industrial, automotive, aerospace, and marine applications.



editor by CX 2023-10-05