Product Description
The Advantages of Quick Lock Pipe Couplings in Tunnel and Mine Slurry Systems
In the realm of tunnel and mine slurry systems, the choice of pipe couplings plays a crucial role in ensuring efficient and reliable operations. Among the various options available, quick lock pipe couplings have emerged as the preferred choice for many industry professionals. Today, we delve into the reasons behind this widespread adoption and shed light on the key benefits they offer.
One of the primary advantages of quick lock pipe couplings is their exceptional ease of installation. These couplings are designed to be quickly and securely connected, eliminating the need for complex and time-consuming procedures. This not only saves valuable time but also reduces labor costs, making them a cost-effective solution for tunnel and mine projects.
Furthermore, quick lock pipe couplings boast remarkable versatility. They can be easily adapted to various pipe sizes and materials, ensuring compatibility with different slurry systems. This flexibility allows for seamless integration into existing infrastructure, minimizing the need for extensive modifications or replacements.
Another key point to consider is the superior sealing capability of quick lock pipe couplings. The tight and reliable connection they provide prevents leakage, which is of utmost importance in tunnel and mine slurry systems. By minimizing the risk of slurry leakage, these couplings contribute to maintaining a safe and environmentally friendly working environment.
Moreover, quick lock pipe couplings exhibit excellent resistance to corrosion and wear. The harsh conditions often encountered in tunnel and mine operations can take a toll on equipment, but these couplings are specifically designed to withstand such challenges. Their durability ensures a longer service life, reducing maintenance requirements and enhancing overall system reliability.
We could provide Pipe coupling for quick connecting pipes, pressure up to 10Mpa:
| | |
| --- | --- |
| Item | Data |
| Size | DN200mm—-DN700mm |
| Steel grade | ZG230-450 |
| MOQ | 10PCS |
| Usage | For tunnel's slurry pipe connecting |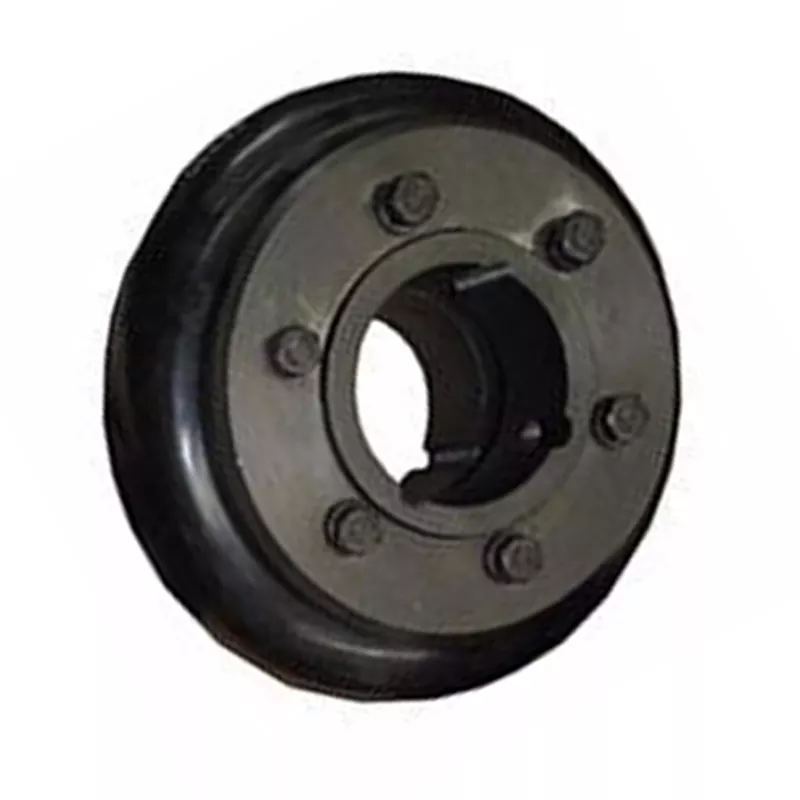 How do flexible couplings handle shaft misalignment in rotating equipment?
Flexible couplings are designed to handle shaft misalignment in rotating equipment, providing several key features that allow them to accommodate misalignment effectively. Here's how they work:
Angular Misalignment: Flexible couplings can handle angular misalignment, which occurs when the axes of the connected shafts are not perfectly aligned. The coupling's flexible elements allow for slight angular deviation, ensuring that the torque can still be transmitted smoothly between the shafts.
Parallel Misalignment: Parallel misalignment occurs when the connected shafts are not perfectly in line but run parallel to each other. Flexible couplings can compensate for this misalignment by utilizing their ability to flex or slide, allowing the shafts to remain connected while maintaining rotational integrity.
Axial Misalignment: Axial misalignment refers to the situation where the connected shafts have a slight axial displacement. Some flexible couplings have specific designs to handle axial misalignment, allowing for limited movement along the axial direction without compromising the connection between the shafts.
Double Flexing: Certain types of flexible couplings, such as the double-flexing couplings, can accommodate both angular and parallel misalignments simultaneously. These couplings use two sets of flexible elements to achieve this capability, providing a higher degree of misalignment compensation.
Overall, the flexibility of the coupling's material and design allows it to bend, flex, or slide in response to the misalignment, reducing the stress on the connected equipment and ensuring smooth power transmission. By accommodating misalignment, flexible couplings help prevent premature wear, reduce vibration, and extend the service life of the rotating equipment.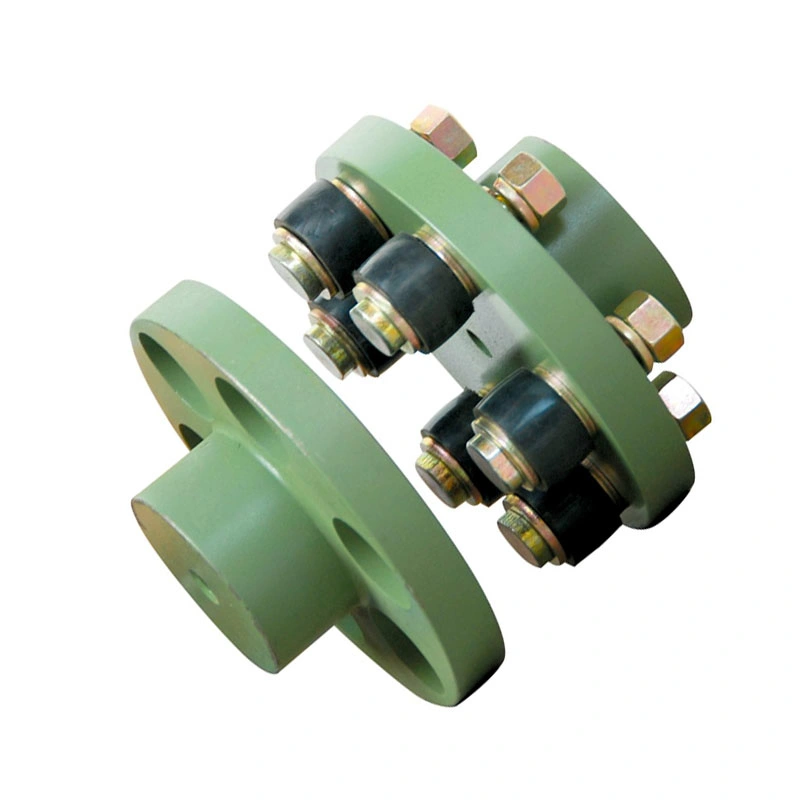 Can flexible couplings be used in the aerospace industry for critical applications?
Flexible couplings can be used in the aerospace industry for certain critical applications, but their usage is limited and carefully considered due to the stringent requirements and safety standards in the aerospace field. Here are some key points to consider:
Specific Applications: In the aerospace industry, flexible couplings are primarily used in non-flight-critical systems or non-safety-critical applications. They are commonly found in auxiliary equipment, ground support systems, and non-flight propulsion systems.
Weight and Space Constraints: Weight and space are crucial factors in aerospace applications. Flexible couplings must be lightweight and compact to minimize the impact on the overall weight and size of the aircraft or spacecraft.
High Reliability Requirements: Aerospace systems demand high reliability and fault tolerance. Flexible couplings used in critical applications must meet stringent reliability standards and undergo rigorous testing and certification to ensure their performance under extreme conditions.
Material Selection: Aerospace-grade materials are necessary to withstand the demanding environment of aerospace applications. These materials should have high strength-to-weight ratios, corrosion resistance, and excellent mechanical properties to handle the stresses and forces experienced during operation.
Certifications: Flexible couplings used in the aerospace industry must adhere to specific certifications and standards, such as those set by organizations like the Federal Aviation Administration (FAA) in the United States or the European Union Aviation Safety Agency (EASA) in Europe.
Redundancy and Safety Measures: In critical systems, redundancy and safety measures are paramount. Flexible couplings used in aerospace applications must be designed with redundancy features to ensure the system's continued functionality in the event of a failure.
Temperature and Environmental Considerations: Aerospace systems experience a wide range of temperatures and environmental conditions. Flexible couplings must be able to operate reliably in extreme temperatures, high altitudes, and other challenging environments encountered during flight or space missions.
While flexible couplings have their place in certain aerospace applications, flight-critical and safety-critical systems typically rely on rigid, precision-engineered couplings. These rigid couplings offer higher levels of torque transmission and precision but require careful alignment and installation.
Ultimately, the selection of flexible couplings for aerospace applications must undergo a thorough engineering evaluation and be approved by the relevant regulatory authorities to ensure the highest level of safety and performance in critical aerospace systems.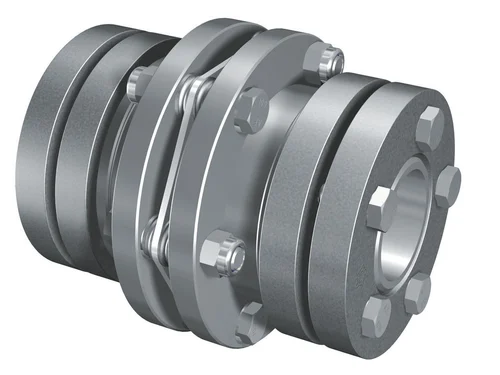 Can flexible couplings be used in applications with varying operating temperatures?
Yes, flexible couplings can be used in applications with varying operating temperatures. The suitability of a flexible coupling for a specific temperature range depends on its design and the materials used in its construction. Different types of flexible couplings are available to handle a wide range of temperature conditions, making them versatile for use in various industries and environments.
High-Temperature Applications:
For applications with high operating temperatures, such as those found in certain industrial processes, exhaust systems, or high-temperature machinery, flexible couplings made from materials with excellent heat resistance are used. These materials may include stainless steel alloys, heat-treated steels, or specialized high-temperature elastomers. High-temperature flexible couplings are designed to maintain their mechanical properties, including flexibility and torque transmission capabilities, even at elevated temperatures.
Low-Temperature Applications:
Conversely, for applications in extremely cold environments or cryogenic processes, flexible couplings constructed from materials with low-temperature resistance are employed. These couplings are designed to remain flexible and functional at very low temperatures without becoming brittle or losing their ability to handle misalignment. Some low-temperature couplings may use special polymers or elastomers with excellent cold-temperature performance.
Temperature Range Considerations:
When selecting a flexible coupling for applications with varying operating temperatures, it is essential to consider the specific temperature range in which the coupling will operate. Some flexible couplings have a wider temperature range, allowing them to function effectively in both high and low-temperature environments. However, in extreme temperature conditions, specialized couplings may be necessary to ensure reliable performance and prevent premature failure.
Manufacturer Guidelines:
Manufacturers of flexible couplings provide guidelines and specifications regarding the temperature range of their products. It is crucial to consult the manufacturer's documentation to ensure that the chosen coupling is suitable for the intended operating temperature of the application. Using a coupling beyond its recommended temperature range can lead to performance issues, reduced efficiency, or even failure.
Applications:
Flexible couplings with varying temperature resistance find use in numerous industries, including aerospace, automotive, manufacturing, power generation, and more. Whether in high-temperature exhaust systems, low-temperature cryogenic processes, or regular industrial applications with temperature fluctuations, flexible couplings play a vital role in providing reliable power transmission and misalignment compensation.
In summary, flexible couplings can be effectively used in applications with varying operating temperatures, provided that the coupling's design and material properties align with the specific temperature requirements of the application.



editor by CX 2023-10-01