Product Description
| | | | | | | |
| --- | --- | --- | --- | --- | --- | --- |
| Item No. | φD | L | L1 | L2 | M | Tighten the strength(N.m) |
| SG7-6-40- | 40 | 55 | 19 | 24 | M3 | 3 |
| SG7-6-55- | 55 | 65 | 22 | 31 | M4 | 6 |
| SG7-6-65- | 65 | 76 | 27 | 37 | M5 | 8 |
| SG7-6-82- | 82 | 88 | 32 | 41 | M6 | 10 |
| SG7-6-90- | 90 | 88 | 32 | 41 | M6 | 12 |
11111111111111111111111111111111111111111111111111111111111111111111111111111111111111111111111111111111111111111111111111111111111111111111111111111111111111111111111111111111111111111111111111111111111111111111111111111
1111111111111111111111111111111111111111111111111111111111111111111111111111111111111111111111111111111111111111111111111111111111111111111111111111111111111111111111111111111111111111111111111111111111111111111112111111111111111111111111111111111111111111111111111111111
| | | | | | | | | | |
| --- | --- | --- | --- | --- | --- | --- | --- | --- | --- |
| Item No. | Rated torque | Maximum Torque | Max Speed | Inertia Moment | N.m rad | RRO | Tilting Tolerance | End-play | Weight:(g) |
| SG7-6-40- | 13N.m | 26N.m | 8000prm | 9×10-5kg.m² | 15×103N.m/rad | 0.15mm | 2c | 1mm | 231 |
| SG7-6-55- | 28N.m | 56N.m | 6000prm | 2.9×10-4kg.m² | 28×103N.m/rad | 0.2mm | 2c | 1.5mm | 485 |
| SG7-6-65- | 60N.m | 120N.m | 5000prm | 4.6×10-4kg.m² | 55×103N.m/rad | 0.25mm | 2c | 1.5mm | 787 |
| SG7-6-82- | 150N.m | 300N.m | 4500prm | 1.1×10-3kg.m² | 110×103N.m/rad | 0.28mm | 2c | 1.5mm | 1512 |
| SG7-6-90- | 200N.m | 400N.m | 4000prm | 2×10-3kg.m² | 140×103N.m/rad | 0.3mm | 2c | 1.5mm | 1800 |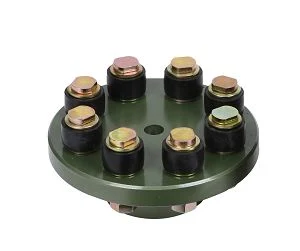 How does a flexible coupling contribute to the longevity of connected equipment?
A flexible coupling plays a crucial role in enhancing the longevity of connected equipment in various ways. It acts as a mechanical interface between two shafts, connecting them while accommodating misalignment, dampening vibrations, and transmitting torque. Here's how a flexible coupling contributes to the longevity of connected equipment:
Misalignment Compensation: One of the primary functions of a flexible coupling is to compensate for both angular and parallel misalignment between two shafts. Misalignment can occur due to various factors, including thermal expansion, assembly errors, or settling of foundation, which can exert excessive stress on the connected equipment. By allowing misalignment, the flexible coupling reduces the stress transmitted to the shafts and connected components, preventing premature wear and failure.
Shock and Vibration Dampening: Flexible couplings are designed to absorb shocks and dampen vibrations that occur during operation. Vibrations and shocks can be detrimental to connected equipment, leading to fatigue, wear, and premature failure of components. The coupling acts as a buffer, reducing the impact of vibrations and protecting the equipment from potential damage.
Reduced Stress Concentration: A rigid coupling can create stress concentration points on the shafts, leading to fatigue and cracking over time. Flexible couplings distribute the load more evenly along the shafts, reducing stress concentration and minimizing the risk of failure.
Transmitting Torque Smoothly: Flexible couplings transmit torque from one shaft to another smoothly, without introducing sudden torque spikes or shocks. This even torque transfer prevents sudden loading on connected equipment, minimizing the risk of damage or accelerated wear on gears, bearings, and other components.
Controlling Torsional Vibrations: In systems where torsional vibrations are a concern, certain types of flexible couplings are designed to address this issue. These couplings help control torsional vibrations, which can be damaging to the equipment and cause premature failure.
Thermal Expansion Compensation: When the equipment operates at different temperatures, thermal expansion can lead to misalignment between the shafts. A flexible coupling can accommodate the thermal expansion, ensuring that the connected equipment remains aligned and preventing stress on the components.
Isolation from External Forces: External forces like impact loads or shaft disturbances can affect the connected equipment. A flexible coupling isolates the equipment from these external forces, protecting it from potential damage.
By providing these essential functions, a flexible coupling helps extend the lifespan of connected equipment by reducing wear and tear, preventing premature failures, and ensuring smooth, reliable operation. The longevity of the connected equipment ultimately results in reduced maintenance costs and increased productivity.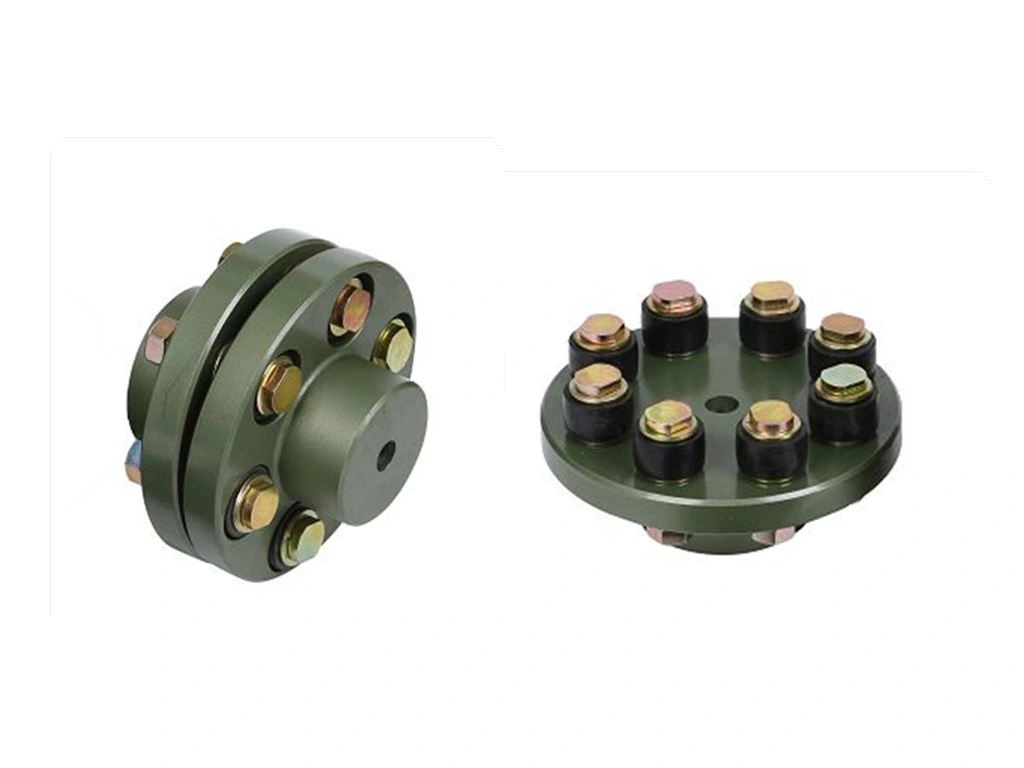 How does a flexible coupling handle alignment issues in long-distance shaft connections?
In long-distance shaft connections, it is common to encounter alignment issues due to factors such as thermal expansion, foundation settlement, or machinery shifts. Flexible couplings play a crucial role in handling these alignment issues and ensuring efficient power transmission. Here's how they achieve this:
Misalignment Compensation: Flexible couplings are designed to accommodate both angular and parallel misalignments between shafts. When the shafts are not perfectly aligned, the flexibility of the coupling allows it to bend or flex, reducing the transmission of misalignment forces to connected equipment.
Reduced Stress on Equipment: By absorbing and compensating for misalignment, flexible couplings reduce the stress and loads imposed on connected machinery. This feature is particularly important in long-distance shaft connections, where misalignment can be more pronounced.
Torsional Flexibility: In addition to angular and parallel misalignments, long-distance shaft connections may also experience torsional misalignment. Flexible couplings can handle torsional flexibility, allowing smooth torque transmission even if the connected shafts have slightly different rotational speeds.
Vibration Damping: Long-distance shaft connections can be susceptible to vibrations due to the extended span and potential resonance. Flexible couplings help dampen these vibrations, protecting the connected equipment from excessive wear and fatigue.
Resilience to Shock Loads: Long-distance shaft connections in industrial settings may experience shock loads due to sudden starts, stops, or equipment malfunctions. Flexible couplings can absorb and dissipate some of these shock loads, safeguarding the connected components.
Longevity: By mitigating the effects of misalignment, vibrations, and shock loads, flexible couplings contribute to the longevity of the connected equipment and reduce maintenance and replacement costs over time.
When selecting a flexible coupling for long-distance shaft connections, it is essential to consider factors such as the degree of misalignment, torque requirements, operating conditions, and the environment in which the coupling will be used. Regular inspection and maintenance of the flexible coupling can further enhance its performance and ensure reliable operation in long-distance shaft connections.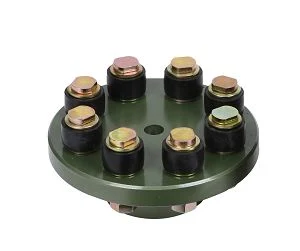 What are the maintenance requirements for flexible couplings?
Maintenance of flexible couplings is essential to ensure their reliable and efficient performance over their service life. Proper maintenance helps prevent premature wear, reduces the risk of unexpected failures, and extends the lifespan of the couplings. Here are some key maintenance requirements for flexible couplings:
Regular Inspection: Perform regular visual inspections of the flexible couplings to check for signs of wear, damage, or misalignment. Look for cracks, tears, or any other visible issues in the coupling components.
Lubrication: Some flexible couplings, especially those with moving parts or sliding surfaces, may require periodic lubrication. Follow the manufacturer's recommendations regarding the type and frequency of lubrication to ensure smooth operation.
Alignment Checks: Misalignment is a common cause of coupling failure. Regularly check the alignment of the connected shafts and adjust as necessary. Proper alignment reduces stress on the coupling and improves power transmission efficiency.
Torque Monitoring: Monitoring the torque transmitted through the coupling can help detect any abnormal or excessive loads. If the coupling is subjected to loads beyond its rated capacity, it may lead to premature failure.
Environmental Protection: If the couplings are exposed to harsh environmental conditions, take measures to protect them from dust, dirt, moisture, and corrosive substances. Consider using protective covers or seals to shield the couplings from potential contaminants.
Temperature Considerations: Ensure that the operating temperature of the flexible coupling is within its designed range. Excessive heat can accelerate wear, while extremely low temperatures may affect the flexibility of certain coupling materials.
Replace Worn or Damaged Parts: If any components of the flexible coupling show signs of wear or damage, replace them promptly with genuine replacement parts from the manufacturer.
Manufacturer's Guidelines: Follow the maintenance guidelines provided by the coupling manufacturer. They often include specific maintenance intervals and procedures tailored to the coupling's design and materials.
Training and Expertise: Ensure that maintenance personnel have the necessary training and expertise to inspect and maintain the flexible couplings properly. Improper maintenance practices can lead to further issues and compromise the coupling's performance.
By adhering to these maintenance requirements, you can maximize the service life of the flexible couplings and minimize the risk of unexpected downtime or costly repairs. Regular maintenance helps maintain the efficiency and reliability of the coupling in various industrial, automotive, and machinery applications.



editor by CX 2023-08-22