Product Description
GLT Flexible Shaft Coupling For Step Motor Connect Quick for CNC 3D Print Parts
Description of GLT Flexible Shaft Coupling For Step Motor Connect Quick for CNC 3D Print Parts 
>High torque rigidity, can accurately control the rotation of the shaft, can carry out high-precision control
>Designed for servo and stepping motor
>No gap between the shaft and sleeve connection, general for positive and negative rotation
>Low inertia, suitable for high speed operation
>The diaphragm is made of spring steel with excellent fatigue resistance
Catalogue of GLT Flexible Shaft Coupling For Step Motor Connect Quick for CNC 3D Print Parts
model parameter

common bore diameter d1,d2

ΦD

ΦN

L

LF

d3

LP

S

tightening screw torque
(N.M)

GLT-34×37.5

5,6,6.35,7,8,9,9.525,10,11,12,

34

21.6

37.5

12.15

Φ16

6.8

3.2

1.5

GLT-39×48

6,8,9,9.525,10,11,12,12.7,14,15

39

25

48

15.15

Φ19

9.3

4.5

2.5

GLT-44×48

6,8,9,9.525,10,11,12,12.7,14,15,16,17,18

44

29.6

48

15.15

Φ22.5

9.3

4.2

2.5

GLT-56×61

10,12,12.7,14,15,16,17,18,19,20,22,24

56

38

61

19.9

Φ32.5

10.8

5.2

7

GLT-68×74

14,15,16,17,18,19,20,22,24,25,28,30

68

46

74

24

Φ38.3

14

6

12

GLT-82×98

17,18,19,20,22,24,25,28,30,32,35,38

82

56

98

30.15

Φ45

22.3

7.7

20
model parameter

Rated torque(N.m)

allowable eccentricity

(mm)

allowable deflection angle

(°)

allowable axial deviation

(mm)

maximum speed

(rpm)

static torsional stiffness

(N.M/rad)

weight

(g)

GLT-34×37.5

2

0.12

1.5

±0.18

10000

2200

49

GLT-39×48

4.5

0.15

1.5

±0.23

10000

4500

85

GLT-44×48

6.75

0.17

1.5

±0.27

10000

5500

107

GLT-56×61

20

0.17

1.5

±0.36

10000

11000

196

GLT-68×74

50

0.18

1.5

±0.4

9000

23000

375

GLT-82×98

90

0.18

1.5

±0.5

8000

38000

645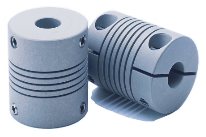 Exploring the Use of Elastomeric Materials in Flexible Shaft Couplings
Elastomeric materials play a crucial role in the design and function of flexible shaft couplings. These materials, commonly known as elastomers, are rubber-like substances that exhibit high elasticity and flexibility. They are widely used in various types of flexible couplings due to their unique properties and benefits:
1. Damping and Vibration Absorption:
Elastomeric materials have excellent damping characteristics, meaning they can absorb and dissipate vibrations and shocks. This property is particularly useful in applications where vibration control is essential to protect sensitive equipment and improve overall system performance.
2. Misalignment Compensation:
Flexible shaft couplings with elastomeric elements can accommodate different types of misalignments, including angular, parallel, and radial misalignments. The elasticity of the material allows for limited movement between the shafts while still transmitting torque efficiently.
3. Torsional Flexibility:
Elastomers offer torsional flexibility, which allows them to twist and deform under torque loads. This feature helps to minimize torsional stresses and torsional backlash, making them suitable for applications requiring precise motion control.
4. Shock and Impact Resistance:
Due to their high resilience, elastomers can withstand sudden shocks and impacts without permanent deformation. This property makes them ideal for use in machinery subjected to varying loads or rapid changes in torque.
5. No Lubrication Requirement:
Elastomeric couplings are often maintenance-free because the elastomer material does not require additional lubrication. This reduces maintenance costs and simplifies the overall system upkeep.
6. Electric Isolation:
In certain applications, elastomeric materials can provide electrical isolation between the driving and driven components. This can help prevent the transmission of electrical currents or static charges through the coupling.
7. Corrosion Resistance:
Many elastomers used in couplings are resistant to corrosion, making them suitable for use in challenging environments where exposure to chemicals or moisture is a concern.
8. Easy Installation:
Elastomeric couplings are often designed for ease of installation and replacement. Their flexibility allows for simple and quick assembly onto the shafts without the need for special tools or complex procedures.
Given these advantages, elastomeric materials are popular choices for various flexible shaft couplings, including jaw couplings, tire couplings, and spider couplings. However, it is essential to select the right elastomer material based on the specific application requirements, such as temperature range, chemical compatibility, and torque capacity.
"`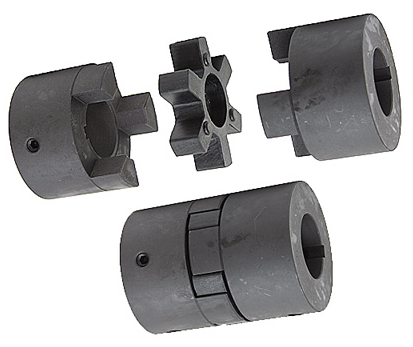 How to Identify Signs of Wear or Failure in a Shaft Coupling
Regular inspection and monitoring are essential to identify signs of wear or potential failure in a shaft coupling. Detecting issues early can help prevent costly downtime and equipment damage. Here are common signs to look for:
1. Visible Damage:
Inspect the coupling for visible signs of damage, such as cracks, chips, or deformation. These can indicate mechanical stress or overload.
2. Abnormal Noise or Vibration:
Unusual noise or excessive vibration during operation may indicate misalignment, worn-out components, or a coupling nearing its failure point.
3. Increased Temperature:
If the coupling becomes noticeably hotter during operation than usual, it could be a sign of friction or misalignment issues.
4. Shaft Misalignment:
Check for misalignment between the shafts connected by the coupling. Misalignment can lead to increased stress on the coupling and its components.
5. Excessive Backlash:
If the coupling exhibits too much free play or rotational play before torque transmission, it might indicate wear or fatigue in the coupling's components.
6. Lubrication Issues:
Inspect the coupling for lubrication leaks or insufficient lubrication, which can lead to increased friction and wear.
7. Elastomeric Element Deterioration:
If the coupling uses elastomeric elements (e.g., rubber or polyurethane), check for signs of deterioration, such as cracking, softening, or deformation.
8. Bolts and Fasteners:
Examine the bolts and fasteners connecting the coupling components. Loose or damaged bolts can lead to misalignment and coupling failure.
9. Age and Service Life:
Consider the age and service life of the coupling. If it has been in use for a long time or exceeds the manufacturer's recommended service life, it may be more susceptible to wear and failure.
10. Abnormal Performance:
Monitor the overall performance of the connected equipment. Any abnormal behavior, such as reduced power transmission or erratic operation, could be indicative of coupling issues.
If any of these signs are observed, it's crucial to take immediate action. Depending on the severity of the issue, this may involve replacing worn components, realigning the shafts, or replacing the entire coupling. Regular maintenance and periodic inspections are key to identifying these signs early and ensuring the coupling operates optimally and safely.
"`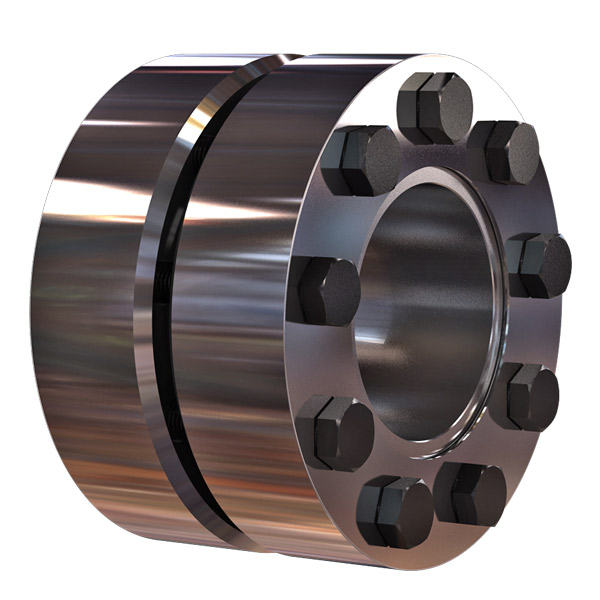 Best Practices for Installing a Shaft Coupling for Optimal Performance
Proper installation of a shaft coupling is crucial for ensuring optimal performance and preventing premature wear or failure. Follow these best practices to install a shaft coupling correctly:
1. Shaft Alignment:
Ensure that both the driving and driven shafts are properly aligned before installing the coupling. Misalignment can lead to increased stress on the coupling and other connected components, reducing efficiency and causing premature wear. Use alignment tools, such as dial indicators or laser alignment systems, to achieve accurate shaft alignment.
2. Cleanliness:
Before installation, clean the shaft ends and the coupling bore thoroughly. Remove any dirt, debris, or residue that could interfere with the coupling's fit or cause misalignment.
3. Lubrication:
Apply the recommended lubricant to the coupling's contact surfaces, such as the bore and shaft ends. Proper lubrication ensures smooth installation and reduces friction during operation.
4. Correct Fit:
Ensure that the coupling is the correct size and type for the application. Use couplings with the appropriate torque and speed ratings to match the equipment's requirements.
5. Fastening:
Use the recommended fastening methods, such as set screws or keyways, to securely attach the coupling to the shafts. Make sure the fasteners are tightened to the manufacturer's specifications to prevent loosening during operation.
6. Spacer or Adapter:
If required, use a spacer or adapter to properly position the coupling on the shafts and maintain the desired distance between the driving and driven components.
7. Avoid Shaft Damage:
Be careful during installation to avoid damaging the shaft ends, especially when using set screws or other fastening methods. Shaft damage can lead to stress concentrations and eventual failure.
8. Check Runout:
After installation, check the coupling's runout using a dial indicator to ensure that it rotates smoothly and without wobbling. Excessive runout can indicate misalignment or improper fit.
9. Periodic Inspection:
Regularly inspect the coupling and its components for signs of wear, misalignment, or damage. Perform routine maintenance as recommended by the manufacturer to prevent issues from worsening over time.
10. Follow Manufacturer's Guidelines:
Always follow the manufacturer's installation instructions and guidelines. Different types of couplings may have specific installation requirements that need to be adhered to for optimal performance and safety.
By following these best practices, you can ensure that your shaft coupling is installed correctly, maximizing its efficiency and reliability in your mechanical power transmission system.
"`




editor by CX 2023-09-06