Product Description
PRODUCT
Stainless steel pipe fitting. threaded fittings, including elbow, tee, hex nipple, union, hose nipple, reducing bushing, street elbow, plug, cap, SS ball valve such as 1pc ball valve, 2pc ball valve, 3pc ball valve, socket weld ball valve, butt weld ball valve, flange valve, gate valve, globe valve, mini valve, camlock coupling, quick coupling, type A, type B, type C, type D, type E, type F, type DC, type DP, cam and groove coupling, and so on. Natural surface, silvery finished. BSPP, BSPT, NPT, DIN thread, male and female thread. All materials, Stainless steel 201, Stainless steel 304, Stainless steel 316/316l, butt weld and socket weld end. Pressure 150lb and 3000psi.
| | | | | | |
| --- | --- | --- | --- | --- | --- |
| Description | Thread | Surface | Material | Type | Pressure |
| Stainless Camlock Coupling | NPT,BSPT,G or others | Natural Color | 201,304,316 | A,B,C,D,E,F,DC,DP | 150LB |
PRODUCT DETAILS
Our stainless steel threaded pipe fittings have perfect surface and thread, the thread of pipe fittings are strictly according to the BSPP/BSPT/NPT/DIN standard.
Warehouse and Workshop
We have introduced dozens of advanced CNC lathes to ensure the processing technology of products. Our advanced processing technology can ensure that the products meet the requirements of various standards, and our pipe nipples and pipe fittings have won the certification of the ISO9001 and CE.
PRODUCTION PROCESS
Our staff are all skilled operators, each process is strictly controlled and we have got through the third party inspection. We adopt the international advanced technology, and we have introduced dozens of advanced CNC lathes to ensure the processing technology of products
PAYMENT AND DELIVERY
We accept all kinds of payment terms. We could customize the packing according to your requirments. Boxes/Cartons/Bags/Pallets,etc.
EXHIBITION
Our stainless steel and carbon steel pipe nipples and pipe fittings has won a high reputation from the clients all over the world. We take part in various exhibitions every year and get to know many customers around the world. Most of our clients are from the exhibitions.
OUR TEAM
We have Experienced professional r&d team and international trade service team.We provide OEM/ODM order service or by drawing produce service. We always adhere to the tenet of qualtiy first,reputation first as our business idea. Our factory more than 15 years engaged in the rearch and production of various of stainless steel and carbon steel pipe nipple and pipe fittings.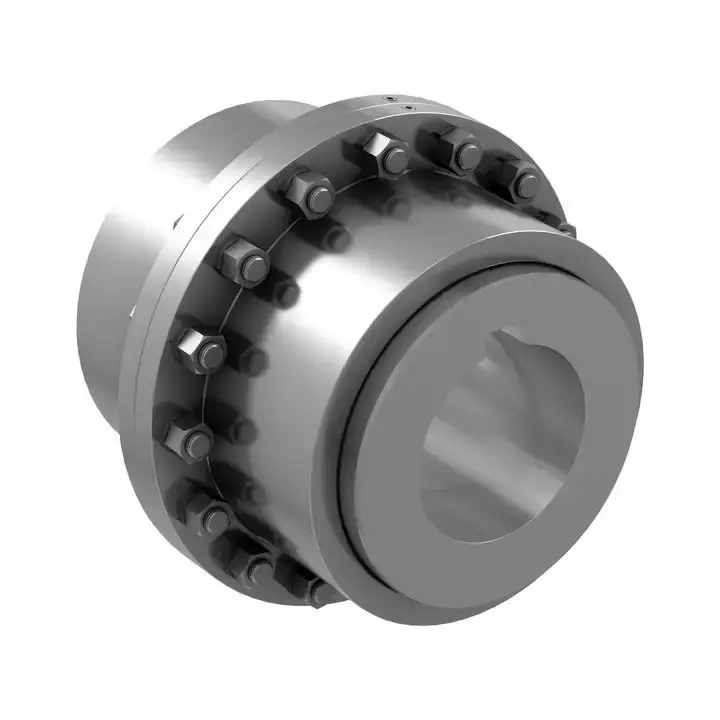 How does a flexible coupling help in power transmission efficiency?
Flexible couplings play a crucial role in improving power transmission efficiency in various mechanical systems. Here are the ways in which flexible couplings contribute to enhanced efficiency:
Misalignment Compensation: In real-world applications, it is challenging to achieve perfect alignment between shafts due to manufacturing tolerances, thermal expansion, or external forces. Flexible couplings can accommodate both angular and parallel misalignments between the driving and driven shafts. By doing so, they ensure that the torque is transmitted smoothly and efficiently despite misalignment, reducing power losses due to misaligned shafts.
Vibration Damping: Vibrations in mechanical systems can lead to energy losses and premature wear of components. Flexible couplings with vibration-damping properties can absorb and dampen vibrations generated during operation. By reducing the transmission of vibrations, these couplings help to maintain power transmission efficiency and extend the lifespan of connected equipment.
Shock Load Absorption: During start-up or sudden changes in operating conditions, equipment may experience shock loads. Flexible couplings are designed to absorb and cushion these shock loads, preventing sudden impacts on the system. By minimizing the shock load's effect, flexible couplings contribute to smoother power transmission and reduced stress on components.
Torsional Stiffness: While flexible couplings allow for misalignment compensation, they still exhibit a certain degree of torsional stiffness. This stiffness ensures that the majority of the torque is efficiently transmitted from the driving to the driven shaft, minimizing power losses due to deformation or bending of the coupling.
Reduced Friction and Wear: Flexible couplings typically have a simple design with fewer moving parts. This simplicity leads to reduced friction and wear compared to more complex coupling types. Lower friction means less energy dissipation, resulting in improved power transmission efficiency.
Compatibility with Various Applications: Flexible couplings come in a wide range of designs and materials to suit different applications. Whether it's high-speed machinery, heavy-duty equipment, or precision systems, there are flexible coupling options optimized for each use case. Selecting the appropriate coupling for the specific application ensures efficient power transmission.
In summary, flexible couplings enhance power transmission efficiency by compensating for misalignment, damping vibrations, absorbing shock loads, providing torsional stiffness, reducing friction and wear, and offering compatibility with diverse applications. The combination of these features contributes to improved overall system efficiency and helps optimize the performance of mechanical systems.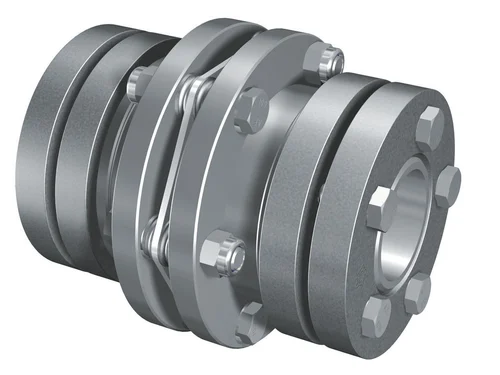 What are the common signs of wear and failure in flexible couplings?
Flexible couplings can experience wear and failure over time, which may lead to operational issues and potential equipment damage. Some common signs of wear and failure in flexible couplings include:
Excessive Vibrations: An increase in vibrations during operation can indicate wear or misalignment in the flexible coupling. Excessive vibrations can also lead to additional wear on connected equipment.
Strange Noises: Unusual noises, such as squealing, rattling, or clunking sounds, may indicate misalignment, fatigue, or damaged elements in the flexible coupling.
Increased Heat: If a flexible coupling is operating at a higher temperature than usual, it could indicate increased friction due to wear or improper lubrication.
Visible Damage: Physical inspection may reveal visible signs of wear, such as cracks, tears, or distortion in the flexible coupling's components.
Reduced Performance: A decrease in the performance of the connected machinery, such as lower speed or torque transmission, may be a sign of coupling wear.
Looseness or Play: Excessive play or looseness in the coupling may indicate worn or damaged components, which can lead to misalignment and decreased efficiency.
Leakage: In the case of fluid-filled couplings, leakage of the fluid can indicate seal damage or wear in the coupling.
Cracks or Corrosion: Cracks or signs of corrosion on metallic components of the coupling can indicate material fatigue or exposure to harsh environmental conditions.
Uneven Wear: Uneven wear patterns on coupling elements or unusual wear at specific points can be indicative of misalignment or excessive torque.
Increased Friction: If the flexible coupling starts to exhibit increased resistance or friction during operation, it may be a sign of wear or inadequate lubrication.
Regular maintenance and inspection are essential to identify these signs of wear and failure early on and prevent further damage to the flexible coupling and connected equipment. Timely replacement or repair of worn or damaged components can help maintain the reliability and efficiency of the system.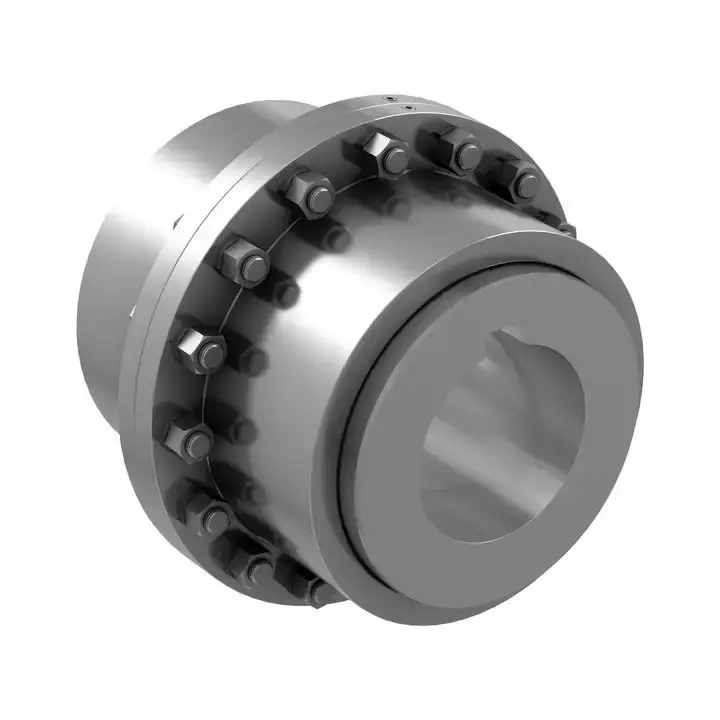 What materials are commonly used in manufacturing flexible couplings?
Flexible couplings are manufactured using a variety of materials, each offering different properties and characteristics suited for specific applications. The choice of material depends on factors such as the application's requirements, environmental conditions, torque capacity, and desired flexibility. Here are some of the commonly used materials in manufacturing flexible couplings:
Steel: Steel is a widely used material in flexible couplings due to its strength, durability, and excellent torque transmission capabilities. Steel couplings are suitable for heavy-duty industrial applications with high torque requirements and harsh operating conditions.
Stainless Steel: Stainless steel is often used to manufacture flexible couplings in environments with high corrosion potential. Stainless steel couplings offer excellent resistance to rust and other corrosive elements, making them ideal for marine, food processing, and chemical industry applications.
Aluminum: Aluminum couplings are lightweight, have low inertia, and provide excellent balance. They are commonly used in applications where reducing weight is critical, such as aerospace and robotics.
Brass: Brass couplings are known for their electrical conductivity and are used in applications where electrical grounding or electrical isolation is required, such as in certain industrial machinery or electronics equipment.
Cast Iron: Cast iron couplings offer good strength and durability and are often used in industrial applications where resistance to shock loads and vibrations is necessary.
Plastic/Polymer: Some flexible couplings use high-performance polymers or plastics, such as polyurethane or nylon. These materials provide good flexibility, low friction, and resistance to chemicals. Plastic couplings are suitable for applications where corrosion resistance and lightweight are essential.
Elastomers: Elastomers are used as the flexible elements in many flexible couplings. Materials like natural rubber, neoprene, or urethane are commonly used as elastomer spider elements, providing flexibility and vibration damping properties.
The selection of the coupling material depends on the specific needs of the application. For instance, high-performance and heavy-duty applications may require steel or stainless steel couplings for their robustness, while applications where weight reduction is crucial may benefit from aluminum or polymer couplings. Additionally, the choice of material is influenced by factors such as temperature range, chemical exposure, and electrical requirements in the application's operating environment.
Manufacturers typically provide material specifications for their couplings, helping users make informed decisions based on the specific demands of their applications.



editor by CX 2023-10-05