Product Description
Material: QT450-12, ASTM A536, GRADE 65-45-12 ,etc.
Standard: ASME, ANSI, DIN, JIS, ASTM, UNI, BS ,etc.
Pressure: 300PSI, 500PSI, 750PSI, 1000PSI.
Surface treatment: red painted, orange painted, galvanized, red spraied, orange spraied, dacromet, epoxy powder, epoxy, electroplate, galvanized+epoxy, etc.
Applications: Industrial pipeline system on shipping ,mine, fire protection ,oil  field,textile,powder plant,etc.
Advantages:
1. Low price,high quality & fast delivery & strict inspection .
2. The fastest delivery
3. The lowest price
4. Most comprehensive standards and materials for your choice. 5.100% export.
6. Our products EXPORT to Africa, Oceania, midle east, eastern Asia, Western Europe etc.
1. Sepcification of Flexible coupling
Nominal size
mm/in
Pipe O.D
mm/in
Work Pressure
MPa/psi
Dimension mm
Bolt/Nut
A
B
C
1
1.315
300
98
60
45
2-M10*50
1¼
1.66
300
110
69
45
2-M10*50
1½
1.9
300
118
73
45
2-M10*50
2
2.375
300
124
90
45
2-M10*50
2½
3
300
138
100
45
2-M10*50
3
3.5
300
154
120
46
2-M10*55
4
4.252
300
186
148
48
2-M12*65
4
4.5
300
190
149
48
2-M12*65
5
5.25
300
216
171
48
2-M12*65
5
5.5
300
217
176
48
2-M12*65
6
6.26
300
240
196
48
2-M12*75
6
6.5
300
245
202
48
2-M12*75
6
6.625
300
250
206
48
2-M12*75
8
8.625
300
320
258
56
2-M16*85
10
10.75
300
390
316
58
2-M20*95
12
12.75
300
446
366
60
2-M20*110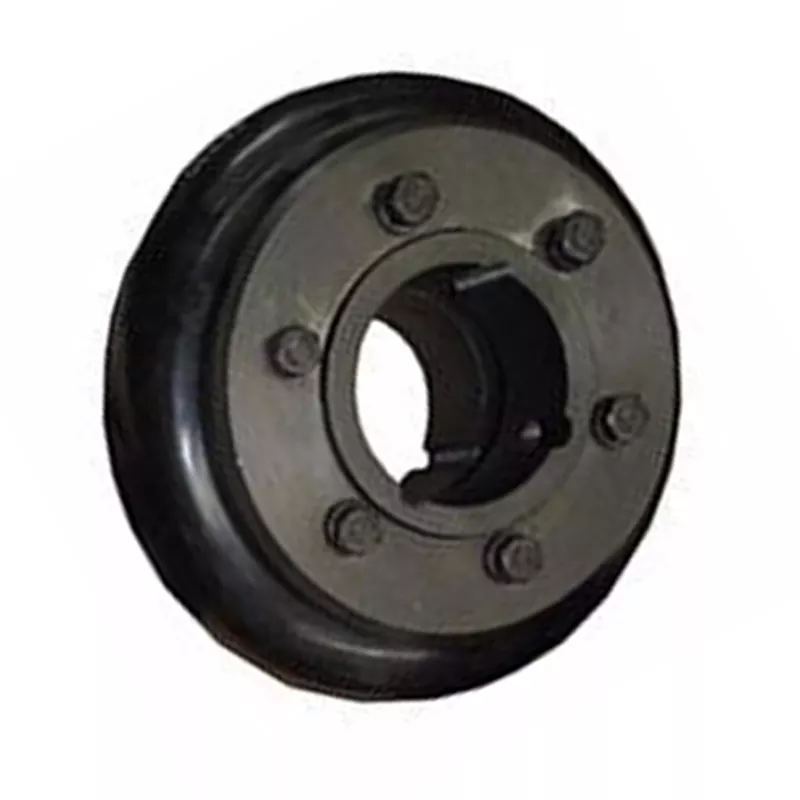 What are the torque and speed ratings for different sizes of flexible couplings?
The torque and speed ratings of flexible couplings can vary depending on their size, design, and material. Manufacturers typically provide specifications for each specific coupling model to ensure it is suitable for the intended application. Below are some general considerations regarding torque and speed ratings for different sizes of flexible couplings:
Torque Ratings:
The torque rating of a flexible coupling is the maximum amount of torque it can reliably transmit without experiencing excessive deformation or failure. It is essential to choose a coupling with a torque rating that exceeds the torque requirements of the application to ensure proper operation and avoid premature wear. Torque ratings are typically specified in Nm (Newton-meters) or lb-ft (pound-feet).
The torque capacity of a flexible coupling can increase with its size and design. Larger couplings, which have more substantial components and a larger flexible element, often have higher torque ratings compared to smaller couplings. Additionally, couplings with a more robust design, such as metallic couplings, generally have higher torque capacities compared to elastomeric couplings.
Speed Ratings:
The speed rating of a flexible coupling is the maximum rotational speed it can withstand while maintaining its structural integrity and performance. It is critical to select a coupling with a speed rating suitable for the application's operating speed to avoid excessive wear and potential coupling failure. Speed ratings are typically specified in revolutions per minute (RPM).
Like torque ratings, the speed rating of a flexible coupling can be influenced by its size, design, and material. Larger couplings with more robust construction can often handle higher rotational speeds compared to smaller couplings. Metallic couplings, with their stiffer and more precise design, can also have higher speed ratings compared to elastomeric couplings.
Consulting Manufacturer Specifications:
To determine the torque and speed ratings for specific sizes of flexible couplings, it is essential to consult the manufacturer's product specifications or technical datasheets. These documents provide detailed information about the coupling's capabilities, including torque and speed ratings for each available size and model.
Application Considerations:
When selecting a flexible coupling, it is crucial to consider the torque and speed requirements of the specific application. Factors such as the power transmitted, the rotational speed of the machinery, and any transient or shock loads should be taken into account to ensure the selected coupling can handle the demands of the system.
Summary:
The torque and speed ratings of flexible couplings can vary based on their size, design, and material. Manufacturers provide specific torque and speed ratings for each coupling model to ensure their suitability for different applications. Consulting manufacturer specifications and considering the application's requirements are vital in selecting the right flexible coupling that can handle the torque and speed demands of the mechanical system.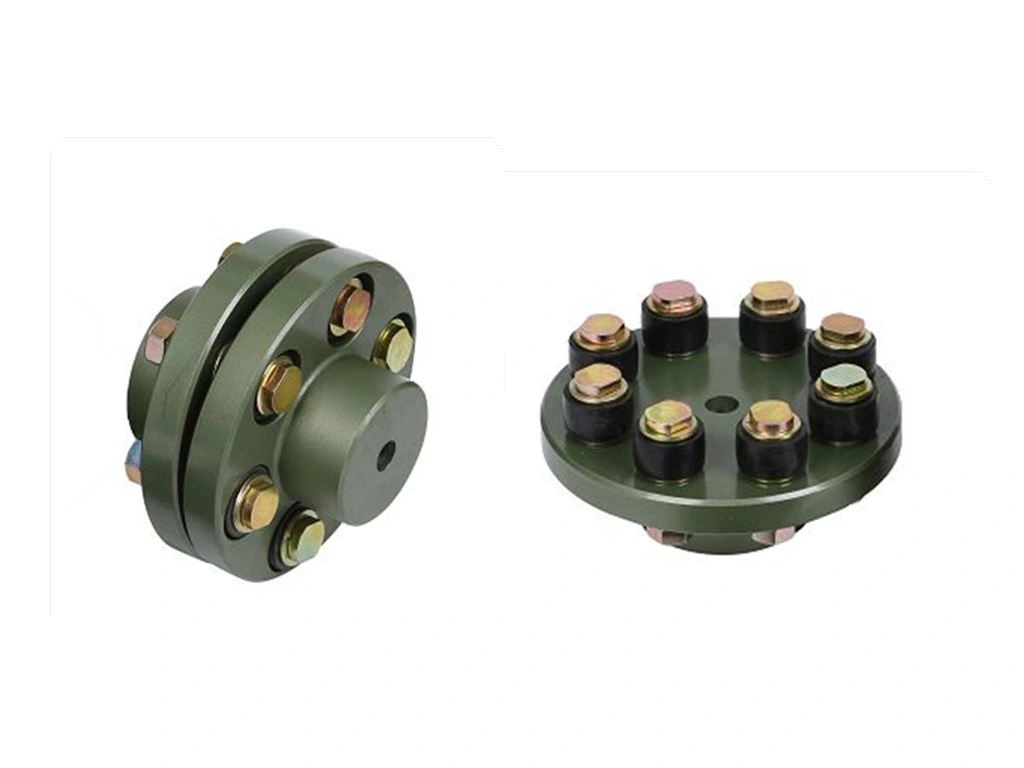 What are the maintenance intervals and practices for extending the life of a flexible coupling?
Proper maintenance of a flexible coupling is essential to ensure its longevity and reliable performance. The maintenance intervals and practices for flexible couplings may vary depending on the coupling type, application, and operating conditions. Here are some general maintenance guidelines to extend the life of a flexible coupling:
Regular Inspection: Conduct visual inspections of the coupling regularly to check for signs of wear, damage, or misalignment. Look for cracks, tears, corrosion, or any other visible issues.
Lubrication: Some flexible couplings may require periodic lubrication to reduce friction and wear. Refer to the manufacturer's guidelines for the appropriate lubrication type and schedule.
Alignment Checks: Ensure that the connected shafts remain properly aligned. Misalignment can lead to premature wear and failure of the coupling and other components.
Torque Monitoring: Monitor the torque levels in the system and ensure they are within the coupling's rated capacity. Excessive torque can overload the coupling and cause damage.
Temperature and Environmental Considerations: Ensure that the operating temperatures and environmental conditions are within the coupling's specified limits. Extreme temperatures, aggressive chemicals, or corrosive environments can impact the coupling's performance.
Inspection After Shock Loads: If the system experiences shock loads or unexpected impacts, inspect the coupling for any signs of damage immediately.
Replace Damaged or Worn Couplings: If any damage or wear is detected during inspections, replace the flexible coupling promptly to avoid potential failures.
Periodic Re-Tightening: For certain coupling designs, periodic re-tightening of fasteners may be necessary to maintain proper clamping force.
Follow Manufacturer's Guidelines: Always follow the maintenance instructions provided by the coupling manufacturer. They can provide specific recommendations based on the coupling model and application.
It is crucial to develop a maintenance plan specific to the application and coupling type. Regularly scheduled maintenance, adherence to recommended practices, and proactive inspection can help identify issues early and prevent costly breakdowns. Additionally, record-keeping of maintenance activities can provide valuable data on the coupling's performance and aid in future maintenance decisions.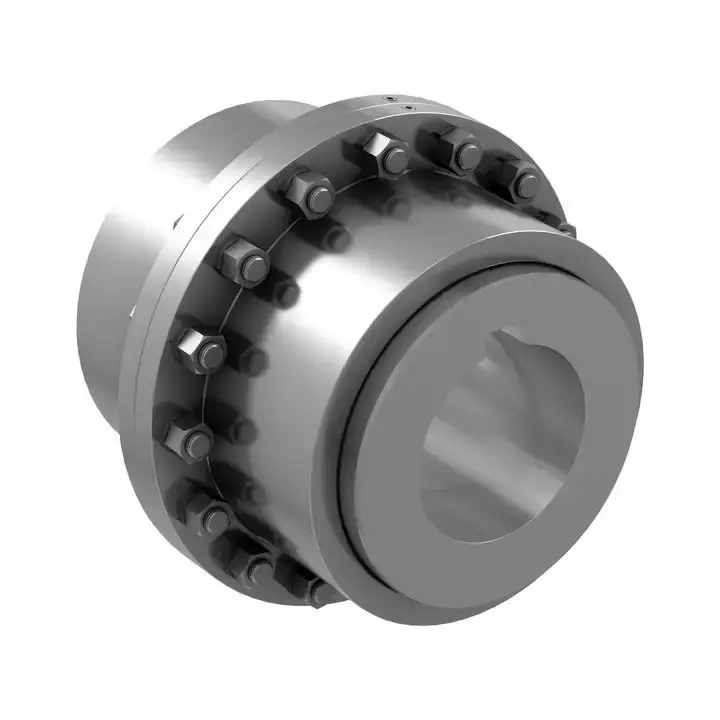 What materials are commonly used in manufacturing flexible couplings?
Flexible couplings are manufactured using a variety of materials, each offering different properties and characteristics suited for specific applications. The choice of material depends on factors such as the application's requirements, environmental conditions, torque capacity, and desired flexibility. Here are some of the commonly used materials in manufacturing flexible couplings:
Steel: Steel is a widely used material in flexible couplings due to its strength, durability, and excellent torque transmission capabilities. Steel couplings are suitable for heavy-duty industrial applications with high torque requirements and harsh operating conditions.
Stainless Steel: Stainless steel is often used to manufacture flexible couplings in environments with high corrosion potential. Stainless steel couplings offer excellent resistance to rust and other corrosive elements, making them ideal for marine, food processing, and chemical industry applications.
Aluminum: Aluminum couplings are lightweight, have low inertia, and provide excellent balance. They are commonly used in applications where reducing weight is critical, such as aerospace and robotics.
Brass: Brass couplings are known for their electrical conductivity and are used in applications where electrical grounding or electrical isolation is required, such as in certain industrial machinery or electronics equipment.
Cast Iron: Cast iron couplings offer good strength and durability and are often used in industrial applications where resistance to shock loads and vibrations is necessary.
Plastic/Polymer: Some flexible couplings use high-performance polymers or plastics, such as polyurethane or nylon. These materials provide good flexibility, low friction, and resistance to chemicals. Plastic couplings are suitable for applications where corrosion resistance and lightweight are essential.
Elastomers: Elastomers are used as the flexible elements in many flexible couplings. Materials like natural rubber, neoprene, or urethane are commonly used as elastomer spider elements, providing flexibility and vibration damping properties.
The selection of the coupling material depends on the specific needs of the application. For instance, high-performance and heavy-duty applications may require steel or stainless steel couplings for their robustness, while applications where weight reduction is crucial may benefit from aluminum or polymer couplings. Additionally, the choice of material is influenced by factors such as temperature range, chemical exposure, and electrical requirements in the application's operating environment.
Manufacturers typically provide material specifications for their couplings, helping users make informed decisions based on the specific demands of their applications.



editor by CX 2023-11-07