Product Description
SC Transmission FCL Flexible Shaft Couplings for Reducer and Motor
Product Description
FCL Coupling/Shaft Coupling /Pin & Bush Coupling /FCL Flexible Coupling/NBK FCL Coupling is widely used for its compacts designing, easy installation, convenient maintenance, small and light weight. 
As long as the relative displacement between shafts is kept within the specified tolerance, couplings will operate the best function and have a longer working life.
Thus it is greatly demanded in medium and minor power transmission systems driven by motors, such as speed reducers, hoists, compressors, conveyors, spinning and weaving machines and ball mills.
Product Parameters
SIZE
 
 
D
D1
d1
L
C
n-M
kg
 
r/min
N.m
 
FCL90
4
4000
90
35.5
11
28
3
4-M8
1.7
FCL100
10
4000
100
40
11
35.5
3
4-M10
2.3
FCL112
16
4000
112
45
13
40
3
4-M10
2.8
FCL125
25
4000
125
65
50
13
45
3
4-M12
4
FCL140
50
4000
140
71
63
13
50
3
6-M12
5.4
FCL160
110
4000
160
80
15
56
3
8-M12
8
FCL180
157
3500
180
90
15
63
3
8-M12
10.5
FCL200
245
3200
200
100
21
71
4
8-M20
16.2
FCL224
392
2850
224
112
21
80
4
8-M20
21.3
FCL250
618
2550
250
125
25
90
4
8-M24
31.6
FCL280
980
2300
280
140
34
100
4
8-M24
44
FCL315
1568
2050
315
160
41
112
4
10-M24
57.7
FCL355
2450
1800
355
180
60
125
5
8-M30
89.5
FCL400
3920
1600
400
200
60
125
5
10-M30
113
FCL450
6174
1400
450
224
65
140
5
12-M30
145
FCL560
9800
1150
560
250
85
160
5
14-M30
229
FCL630
15680
1000
630
280
95
180
5
18-M30
296
Company Profile
FAQ
Shipping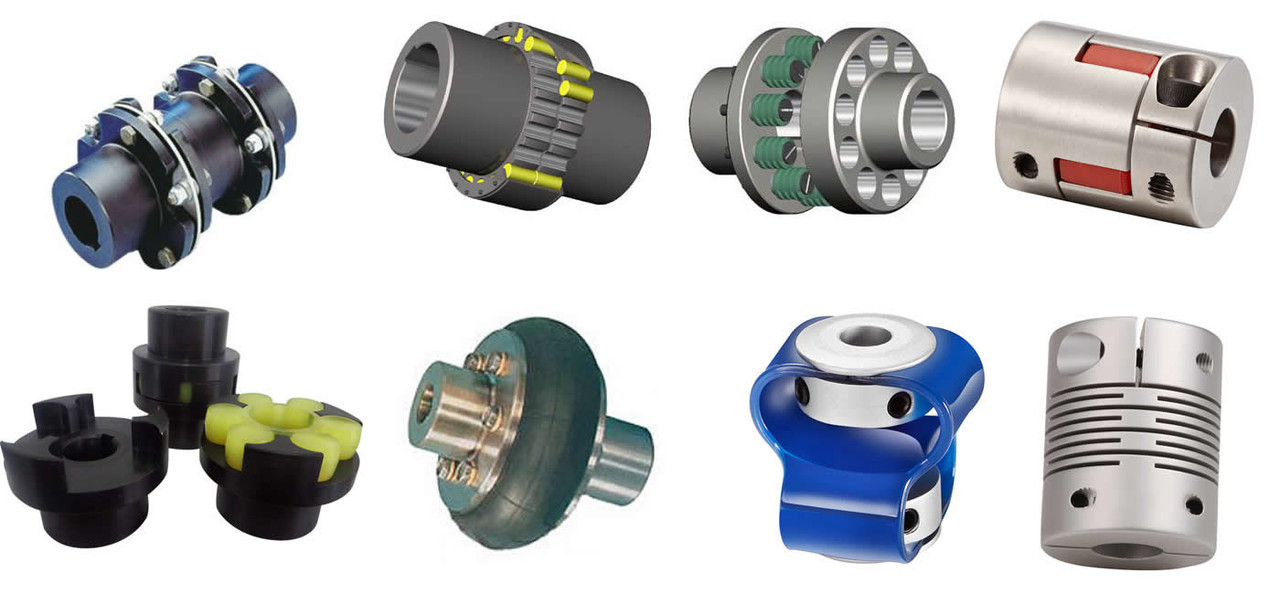 Understanding the Torque and Misalignment Capabilities of Shaft Couplings
Shaft couplings play a critical role in transmitting torque and accommodating misalignment between rotating shafts in mechanical power transmission systems. Understanding their torque and misalignment capabilities is essential for selecting the right coupling for a specific application. Here's an overview:
Torque Transmission:
The torque capacity of a shaft coupling refers to its ability to transmit rotational force from one shaft to another. It is typically specified in torque units, such as Nm (Newton-meters) or lb-ft (pound-feet). The coupling's torque capacity depends on its design, size, and material.
When selecting a coupling, it's crucial to ensure that its torque capacity meets or exceeds the torque requirements of the application. Overloading a coupling beyond its torque capacity can lead to premature failure or damage to the coupling and connected equipment.
Misalignment Compensation:
Shaft misalignment can occur due to various factors, including thermal expansion, manufacturing tolerances, or foundation settling. Misalignment puts additional stress on the coupling and connected components, potentially leading to increased wear and reduced efficiency.
Shaft couplings are designed to compensate for different types of misalignment:
Angular Misalignment: Occurs when the shafts are not parallel and have an angle between them.
Parallel Misalignment: Occurs when the shafts are not collinear, resulting in axial displacement.
Radial Misalignment: Occurs when the shafts have lateral displacement but remain parallel.
The coupling's misalignment capabilities are specified in terms of angular and axial misalignment values, usually in degrees or millimeters. Different coupling designs can accommodate varying degrees of misalignment, and the choice depends on the specific application and operating conditions.
Flexible Couplings:
Flexible couplings, such as elastomeric or jaw couplings, offer good misalignment compensation. They can handle a combination of angular, parallel, and axial misalignments. However, their torque capacity may be limited compared to rigid couplings.
Rigid Couplings:
Rigid couplings, such as clamp or sleeve couplings, have high torque transmission capabilities but offer minimal misalignment compensation. They are best suited for applications where shafts are well-aligned and precise torque transmission is critical.
Torsional Stiffness:
Another factor to consider is the coupling's torsional stiffness, which determines how much torsional deflection or twist occurs under load. Some applications, like precision systems, may require couplings with high torsional stiffness to maintain accurate positioning and avoid torsional backlash.
By understanding the torque and misalignment capabilities of shaft couplings, engineers can make informed decisions when selecting a coupling to ensure efficient power transmission and reliable performance in their mechanical systems.
"`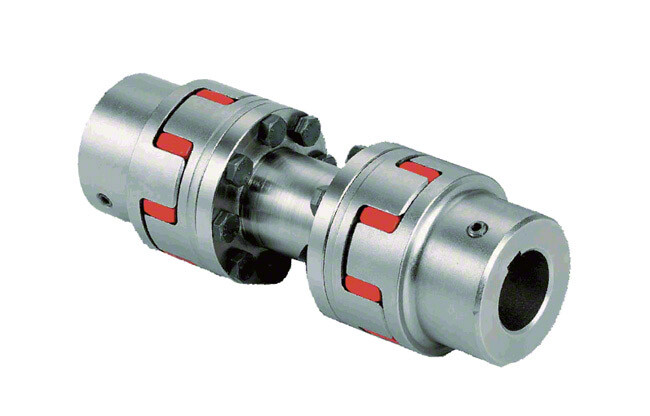 Do Shaft Couplings Require Regular Maintenance, and if so, What Does it Involve?
Yes, shaft couplings do require regular maintenance to ensure their optimal performance, extend their service life, and prevent unexpected failures. The maintenance frequency may vary based on factors such as the coupling type, application, operating conditions, and the manufacturer's recommendations. Here's what regular maintenance for shaft couplings typically involves:
1. Visual Inspection:
Regularly inspect the coupling for signs of wear, damage, or misalignment. Check for cracks, corrosion, and worn-out elastomeric elements (if applicable). Look for any abnormal movement or rubbing between the coupling components during operation.
2. Lubrication:
If the shaft coupling requires lubrication, follow the manufacturer's guidelines for the appropriate lubricant type and frequency. Lubrication helps reduce friction, wear, and noise in the coupling.
3. Alignment Check:
Monitor shaft alignment periodically. Misalignment can lead to premature coupling failure and damage to connected equipment. Make adjustments as needed to keep the shafts properly aligned.
4. Torque Check:
For bolted couplings, periodically check the torque on the bolts to ensure they remain securely fastened. Loose bolts can lead to misalignment and reduce coupling performance.
5. Replace Worn Components:
If any coupling components show signs of wear or damage beyond acceptable limits, replace them promptly with genuine replacement parts from the manufacturer.
6. Environmental Considerations:
In harsh environments with exposure to chemicals, moisture, or extreme temperatures, take additional measures to protect the coupling, such as applying corrosion-resistant coatings or using special materials.
7. Monitoring Coupling Performance:
Implement a monitoring system to track coupling performance and detect any changes or abnormalities early on. This could include temperature monitoring, vibration analysis, or other condition monitoring techniques.
8. Professional Inspection:
Periodically have the coupling and connected machinery inspected by qualified professionals to identify any potential issues that may not be apparent during regular inspections.
By adhering to a regular maintenance schedule and taking proactive measures to address potential issues, you can ensure that your shaft couplings operate reliably and efficiently throughout their service life, minimizing downtime and improving overall system performance.
"`

Advantages of Using Shaft Couplings in Connecting Rotating Shafts
Shaft couplings offer several advantages in connecting rotating shafts in mechanical power transmission systems. These advantages contribute to the efficiency, reliability, and versatility of various industrial applications. Here are the key benefits of using shaft couplings:
1. Misalignment Compensation:
Shaft couplings can accommodate different types of misalignment, including angular, parallel, and axial misalignments. This capability ensures that the connected shafts can continue to operate smoothly even if they are not perfectly aligned, reducing stress on the equipment and minimizing premature wear.
2. Vibration Damping:
Some types of shaft couplings, particularly those with flexible elements, offer vibration damping properties. They can absorb shocks and vibrations caused by uneven loads or sudden changes in operating conditions, improving the overall reliability and lifespan of the connected machinery.
3. Shock Absorption:
Shaft couplings with flexible elements can also absorb and cushion shock loads, protecting the connected components from damage and preventing system failures in high-impact situations.
4. Torque Transmission:
Shaft couplings are designed to transmit torque from one shaft to another efficiently. They ensure that the rotational motion of the driving shaft is effectively transferred to the driven shaft, allowing the equipment to perform its intended function.
5. Overload Protection:
Certain types of shaft couplings, such as shear pin couplings, act as safety devices by providing overload protection. In case of excessive torque or shock loads, the shear pin in the coupling will fail, disconnecting the driving and driven shafts and preventing damage to the equipment.
6. Angular Flexibility:
Shaft couplings with angular flexibility can handle small angular misalignments between the shafts, compensating for shaft deflection or movement due to external forces.
7. Easy Installation and Maintenance:
Shaft couplings are generally easy to install and require minimal maintenance. They are available in various designs, sizes, and materials to suit different applications and operating conditions.
8. Versatility:
Shaft couplings are versatile components used in a wide range of industries and applications. They can be found in machinery for material handling, manufacturing, mining, transportation, and more.
9. Cost-Effectiveness:
Using shaft couplings eliminates the need for rigid connections between shafts, which can be costly and difficult to implement, especially in situations where misalignment is prevalent. Shaft couplings provide a cost-effective solution for efficient power transmission.
Overall, shaft couplings play a crucial role in connecting rotating shafts, ensuring smooth power transmission, protecting equipment from misalignment-related issues, and enhancing the overall performance and reliability of mechanical systems.
"`




editor by CX 2023-09-28