Product Description
Why choose us? What can we do for you?
We are the   top 10   leading brand.We have   24  years of   exhaust system and industrial pipe.
Founded in 1992 and experienced in the field of exhaust system and industrial pipe for 24 years.
We have large capacity, over 200000pcs/month.
Management system certification:ISO9001.ISO14001.TSI16949.
We have our own technical and mould deparmtent, ready for any customized products.
Sales network expands from over domestic sales to all over the world.
Th Main Size for type A,B and C  
NDMINAL LINSIDE 
DIAMETER I.D
OVERALLLENGTH
 O/L
OVERALLLENGTH O/L
OVERALLLENGTHO/L
NOMINAL INSIDE 
DIAMETER I.D
OVERALLLENGTH O/L
1-3/4 " (45mm)
4 " (102mm)
 2-1/2 "(63.5mm)
4 " (102mm)
43mm
120mm
6 " (152mm)
6 " (152mm)
165mm
8 " (203mm)
8 " (203mm)
180mm
9 " (230mm)
9 " (230mm)
50mm(52mm)
120mm
10 " (254mm)
10 " (254mm)
165mm
11 " (280mm)
11 " (280mm)
54.5mm
120mm
2″(51mm)
12 " (305mm)
12 " (305mm)
150mm
4 " (102mm)
 3 "(76.2mm)
4 " (102mm)
180mm
6 " (152mm)
6 " (152mm)
200mm
8 " (203mm)
8 " (203mm)
250mm
9 " (230mm)
10 " (254mm)
60mm(61mm)
160mm
10 " (254mm)
12 " (305mm)
200mm
2-1/4 " (57.2mm)
11 " (280mm)
6 " (152mm)
240mm
12 " (305mm)
 3-1/2″ (89mm)
8 " (203mm)
65mm
150mm
4 " (102mm)
10 " (254mm)
200mm
6 " (152mm)
12 " (305mm)
70mm
100m
8 " (203mm)
 4″ (102mm)
8 " (203mm)
120mm
9 " (230mm)
10 " (254mm)
150mm
10 " (254mm)
12 " (305mm)
200mm
11 " (280mm)
 Other sizes are available,ID32,ID36,ID38,ID40,ID46,ID48,ID115,ID125etc
12 " (305mm)
Our company
ZheJiang YueDing company produce quality products and work to provide constant communication with our clients. Our dedication to CHINAMFG allows us to be a stable solution in the marketplace with a quick lead time. We primarily focus on exhaust pipes, including metal hoses and other pipes that are used within the automotive industry . We have designers, engineers, and others who are involved in the process of manufacturing parts. We explore the top materials to use as well as continuously add more technology and innovation to produce higher quality parts. Flexible Exhaust Pipe
Exhibitions
Every year we john 4-5 oversea fairs to meet our customers.What we show is our ability, and what you feel will be our profession . We take the time to answer questions and ensure that our clients understand all there is to know about our products. Further, we work with all of our clients to help find the right products that will meet both needs and budget. We work hard to provide good customer service and ensure that it is never just about sales, but about building a relationship.
Our customers
As a reliable partner and CHINAMFG supplier, we offer advanced products and have large stock. Our product are sold to many country,have been exported to North America,Western Europe,Southeast Asia,South America,Northern Europe,Mid East,Southern Europe,Africa and many other countries. We would like to cooperate with global customers and make the good protection project in world market.
Work shop
ZheJiang YueDing Company have a production team of hundreds of individuals who work hard to create high quality items that are meant to last. Durability is a top focus and our employees have been trained to ensure they know exactly what needs to be done to produce all of the products that we have available. We take pride in our work and so does each and every 1 of the employees within our Production Department.
Certification
FAQ
1. Q: How about the payment terms?
Normally 30% deposit in advance. It can be discussed when we have friendly relationship.
2. How about Delivery time?
We can produce 200,000 pcs per month, large capacity. Normally, 15 days.
3. Q:Can I get a sample?
For sure, we are willing to supply samples free for quality checking.
4. Q : What's the price?
Reasonable price, competitive price, and acceptable prices, which are all based on good quality.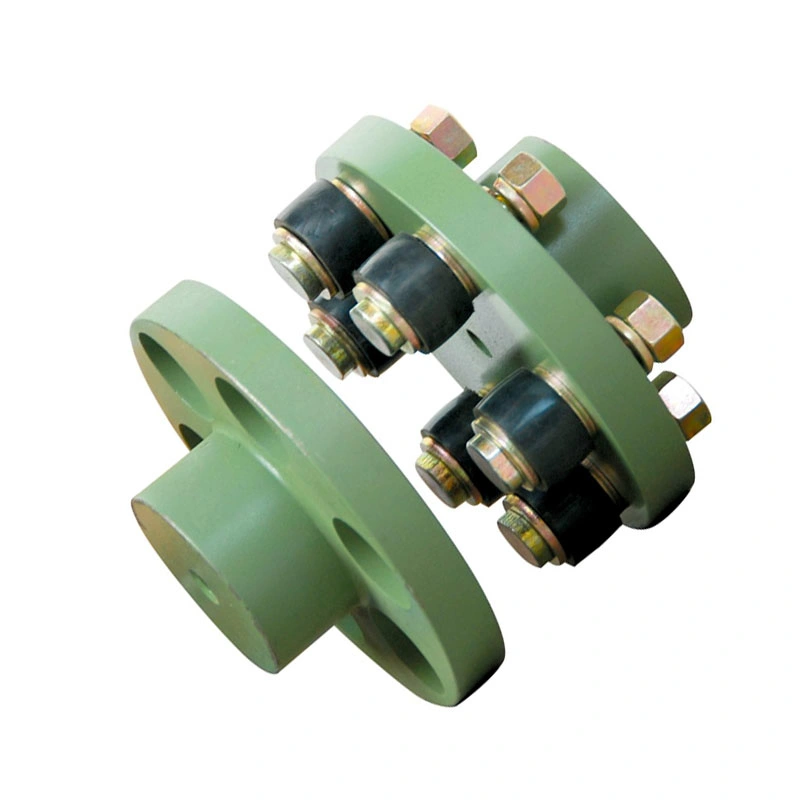 What role does a flexible coupling play in minimizing wear and tear on connected components?
A flexible coupling plays a vital role in minimizing wear and tear on connected components by absorbing and mitigating various mechanical stresses that occur during operation. Here's how a flexible coupling achieves this:
Misalignment Compensation: One of the primary causes of wear and tear on rotating machinery is misalignment between connected shafts. Misalignment can occur due to factors such as thermal expansion, foundation settling, or assembly errors. A flexible coupling can accommodate both angular and parallel misalignments, reducing the stress on the shafts and connected components. By allowing for misalignment, the coupling prevents excessive forces from being transmitted to the connected components, minimizing wear.
Vibration Damping: During operation, rotating machinery can generate vibrations that lead to accelerated wear on components like bearings, gears, and couplings. A flexible coupling acts as a vibration damper, absorbing and dispersing vibrations, reducing their impact on connected components. This damping effect helps prevent fatigue and extends the life of the components.
Shock Absorption: Machinery may experience sudden shocks or impact loads during start-ups, shutdowns, or due to external factors. A flexible coupling is designed to absorb and cushion these shocks, preventing them from propagating through the system and causing damage to sensitive components.
Smooth Torque Transmission: In rigid couplings, torque transmission between shafts can be abrupt and cause torque spikes. These spikes put stress on the connected components, leading to wear and fatigue. Flexible couplings transmit torque smoothly, without sudden spikes, ensuring even distribution of forces and reducing the wear on components.
Controlling Torsional Vibrations: Torsional vibrations, a type of vibration that affects rotating shafts, can be damaging to connected components. Some flexible couplings are designed to address torsional vibration issues, providing additional protection against wear and tear.
Compensating for Thermal Expansion: Temperature fluctuations can lead to thermal expansion or contraction of machinery components. A flexible coupling can accommodate these changes, preventing undue stress on the connected components that may arise from differential expansion rates.
By performing these functions, a flexible coupling acts as a protective barrier for connected components, minimizing wear and tear, and contributing to their longevity. The reduced wear and stress on the components also result in lower maintenance costs and improved overall reliability of the mechanical system.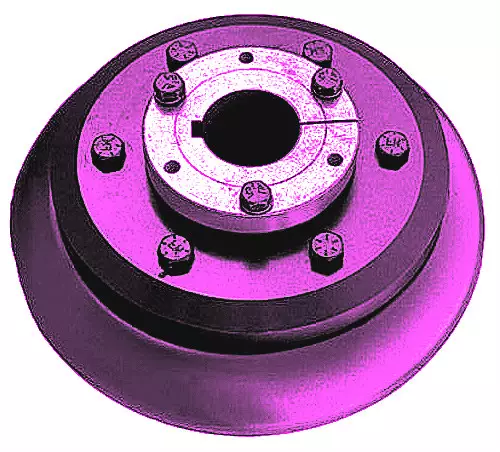 What are the key considerations for selecting a flexible coupling for high-speed applications?
When selecting a flexible coupling for high-speed applications, several critical considerations should be taken into account to ensure optimal performance and reliability:
Material and Design: Choose a flexible coupling made from high-quality materials that can withstand the high rotational speeds without experiencing excessive wear or fatigue. Consider designs that are specifically engineered for high-speed applications, ensuring they have the required torsional stiffness and damping characteristics.
Balance: Imbalance at high speeds can lead to vibration and reduce the lifespan of the coupling and connected components. Look for precision-balanced flexible couplings that minimize vibration and avoid any potential resonance issues at operating speeds.
Torsional Stiffness: In high-speed applications, torsional stiffness is crucial to maintaining accurate rotational timing and preventing torque losses. Choose a flexible coupling with adequate torsional stiffness to minimize angular deflection under load.
Dynamic Balancing: Dynamic balancing is essential for flexible couplings used in high-speed applications. A dynamically balanced coupling reduces vibrations caused by rotational imbalances, increasing the smoothness and stability of the system.
Temperature Resistance: High-speed operations can generate significant heat, so select a flexible coupling that can withstand the elevated temperatures without compromising its mechanical properties or causing premature failure.
Alignment and Runout Tolerance: Accurate alignment of the coupling with the shafts is crucial to prevent additional stress and vibration. Consider couplings with high runout tolerance and ease of alignment to facilitate proper installation.
Service Life and Maintenance: Evaluate the expected service life of the flexible coupling in high-speed applications. Low-maintenance couplings are desirable to reduce downtime and maintenance costs.
Application Specifics: Consider the specific requirements of the high-speed application, such as the magnitude of torque, axial movement, and the presence of shock loads. Choose a coupling that can handle these specific demands while maintaining performance at high speeds.
Compliance with Standards: Ensure that the selected flexible coupling complies with relevant industry standards and specifications, especially those related to high-speed performance and safety.
By carefully considering these key factors, engineers can choose a flexible coupling that meets the demands of high-speed applications, delivering reliable and efficient power transmission while minimizing the risk of premature wear, vibration, and downtime.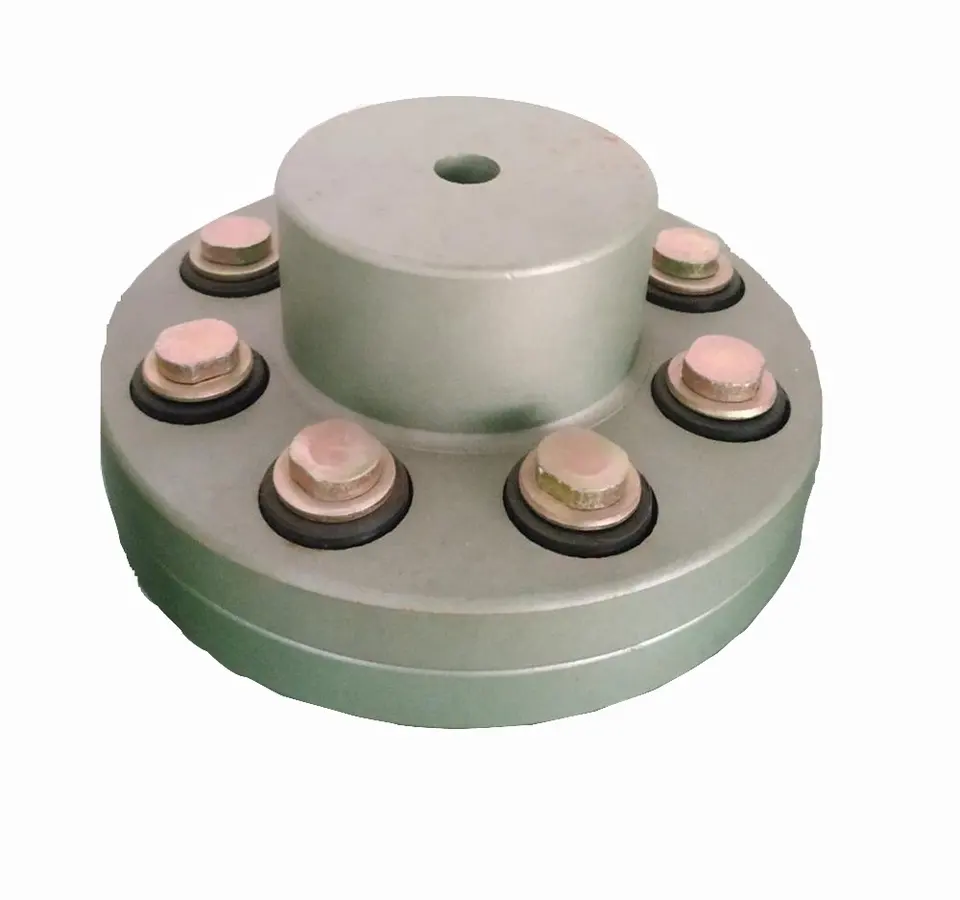 How does a flexible coupling handle angular, parallel, and axial misalignment?
A flexible coupling is designed to accommodate various types of misalignment between two rotating shafts: angular misalignment, parallel misalignment, and axial misalignment. The flexibility of the coupling allows it to maintain a connection between the shafts while compensating for these misalignment types. Here's how a flexible coupling handles each type of misalignment:
Angular Misalignment: Angular misalignment occurs when the axes of the two shafts are not collinear and form an angle with each other. Flexible couplings can handle angular misalignment by incorporating an element that can flex and bend. One common design is the "spider" or "jaw" element, which consists of elastomeric materials. As the shafts are misaligned, the elastomeric element can deform slightly, allowing the coupling to accommodate the angular offset between the shafts while still transmitting torque.
Parallel Misalignment: Parallel misalignment, also known as offset misalignment, occurs when the axes of the two shafts are parallel but not perfectly aligned with each other. Flexible couplings can handle parallel misalignment through the same elastomeric element. The flexible nature of the element enables it to shift and adjust to the offset between the shafts, ensuring continuous power transmission while minimizing additional stresses on the machinery.
Axial Misalignment: Axial misalignment, also called end-play misalignment, occurs when the two shafts move closer together or farther apart along their common axis. Flexible couplings can handle axial misalignment through specific designs that allow limited axial movement. For instance, some couplings use slotted holes or a floating member that permits axial displacement while maintaining the connection between the shafts.
By providing the capability to handle angular, parallel, and axial misalignment, flexible couplings offer several advantages for power transmission systems:
They help to prevent premature wear and damage to the connected equipment, reducing maintenance and replacement costs.
They minimize vibration and shock loads, enhancing the overall smoothness and reliability of the machinery.
They reduce the risk of equipment failure due to misalignment-induced stresses, improving the system's operational life.
They allow for easier installation and alignment adjustments, saving time and effort during setup and maintenance.
Overall, flexible couplings play a crucial role in handling misalignment and ensuring efficient power transmission in various industrial applications.



editor by CX 2023-09-22