Product Description
Chain Coupling high quality Rubber Shaft Tyre flexible Coupling For mechanical equipment
Product Description
Chain coupling: It comprises 2 sprockets, 1 double-row chain, and a yellow shell.
The chain coupling comprises a double-row roller chain and a pair of connecting sprockets. The connection and disassembly functions are completed through the joint of the chain. Our own factory with quality assurance produces the sprocket. Our couplings are characterized by compact structure, sturdiness, durability, safety, and easy installation.
Detailed Photos
Product Parameters
SIZE
BORE
Pilot
A
d
O
L
I
S
B
C
BOLT
TORQUE ARM(Nm)
SPEED(rpm)
(kg.cm2)
WEIGHT
(kg)
3012
12-16
12
69
25
45
64.8
29.8
5.2
63
10.2
6M
190
5000
3.7
0.4
4012
12-22
12
77
33
62
79.4
36
7.4
72
14.4
6M
249
4800
5.5
0.8
4014
12-28
12
84
43
69
79.4
36
7.4
75
14.4
6M
329
4800
9.7
1.1
4016
14-32
14
92
48
77
87.4
40
7.4
75
14.4
6M
429
4800
14.4
1.4
5014
15-35
14
101
53
86
99.7
45
9.7
85
18.1
8M
620
3600
28
2.2
5016
16-40
16
111
60
93
99.7
45
9.7
85
18.1
8M
791
3600
37
2.7
5018
16-45
16
122
70
106
99.7
45
9.7
85
18.1
8M
979
3000
56.3
3.8
6018
20-56
20
142
85
127
123.5
56
11.5
105
22.8
10M
1810
2500
137.3
6.2
6571
20-60
20
158
98
139
123.5
56
11.5
105
22.8
10M
2210
2500
210.2
7.8
6571
20-71
20
168
110
151
123.5
56
11.5
117
22.8
10M
2610
2500
295
10.4
8018
20-80
20
190
110
169
141.2
63
15.2
129
29.3
12M
3920
2000
520
12.7
8571
20-90
20
210
121
185
145.2
65
15.2
137
29.3
12M
4800
2000
812.4
16
8571
20-100
20
226
140
202
157.2
71
15.2
137
29.3
12M
5640
1800
1110
20.2
1571
25-110
25
281
160
233
178.8
80
18.8
153
35.8
12M
8400
1800
2440
33
12018
35-125
35
307
170
256
202.7
90
22.7
181
45.4
12M
12700
1500
3940
47
12571
35-140
35
357
210
304
222.7
100
22.7
181
45.5
12M
18300
1250
7810
72
16018
63-160
35
375
228
340
254.1
112
30.1
240
58.5
16M
26400
1100
14530
108
16571
80-200
70
440
279
405
310.1
140
30.1
245
58.5
16M
37100
1000
32220
187
20018
82-205
75
465
289
425
437.5
200
37.5
285
71.6
20M
54100
800
50980
286
20571
100-255
90
545
263
506
477.5
220
37.5
300
71.6
20M
77800
600
111100
440
24571
120-310
110
650
448
607
650
302.5
45
340
87.8
20M
137000
600
310000
869
24026
150-360
140
745
526
704
700
327.5
45
350
87.8
20M
186000
500
598500
1260
Company Profile
FAQ
Q: Can you make the coupling with customization?
A: Yes, we can customize per your request.
Q: Do you provide samples?
A: Yes. The sample is available for testing.
Q: What is your MOQ?
A: It is 10pcs for the beginning of our business.
Q: What's your lead time?
A: Standard products need 5-30days, a bit longer for customized products.
Q: Do you provide technical support?
A: Yes. Our company has a design and development team, and we can provide technical support if you
need.
Q: How to ship to us?
A: It is available by air, sea, or by train.
Q: How to pay the money?
A: T/T and L/C are preferred, with different currencies, including USD, EUR, RMB, etc.
Q: How can I know if the product is suitable for me?
A: >1ST confirm drawing and specification >2nd test sample >3rd start mass production.
Q: Can I come to your company to visit?
A: Yes, you are welcome to visit us at any time.
Q: How shall we contact you?
A: You can send an inquiry directly, and we will respond within 24 hours.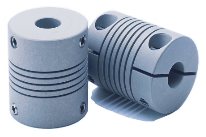 Exploring the Use of Elastomeric Materials in Flexible Shaft Couplings
Elastomeric materials play a crucial role in the design and function of flexible shaft couplings. These materials, commonly known as elastomers, are rubber-like substances that exhibit high elasticity and flexibility. They are widely used in various types of flexible couplings due to their unique properties and benefits:
1. Damping and Vibration Absorption:
Elastomeric materials have excellent damping characteristics, meaning they can absorb and dissipate vibrations and shocks. This property is particularly useful in applications where vibration control is essential to protect sensitive equipment and improve overall system performance.
2. Misalignment Compensation:
Flexible shaft couplings with elastomeric elements can accommodate different types of misalignments, including angular, parallel, and radial misalignments. The elasticity of the material allows for limited movement between the shafts while still transmitting torque efficiently.
3. Torsional Flexibility:
Elastomers offer torsional flexibility, which allows them to twist and deform under torque loads. This feature helps to minimize torsional stresses and torsional backlash, making them suitable for applications requiring precise motion control.
4. Shock and Impact Resistance:
Due to their high resilience, elastomers can withstand sudden shocks and impacts without permanent deformation. This property makes them ideal for use in machinery subjected to varying loads or rapid changes in torque.
5. No Lubrication Requirement:
Elastomeric couplings are often maintenance-free because the elastomer material does not require additional lubrication. This reduces maintenance costs and simplifies the overall system upkeep.
6. Electric Isolation:
In certain applications, elastomeric materials can provide electrical isolation between the driving and driven components. This can help prevent the transmission of electrical currents or static charges through the coupling.
7. Corrosion Resistance:
Many elastomers used in couplings are resistant to corrosion, making them suitable for use in challenging environments where exposure to chemicals or moisture is a concern.
8. Easy Installation:
Elastomeric couplings are often designed for ease of installation and replacement. Their flexibility allows for simple and quick assembly onto the shafts without the need for special tools or complex procedures.
Given these advantages, elastomeric materials are popular choices for various flexible shaft couplings, including jaw couplings, tire couplings, and spider couplings. However, it is essential to select the right elastomer material based on the specific application requirements, such as temperature range, chemical compatibility, and torque capacity.
"`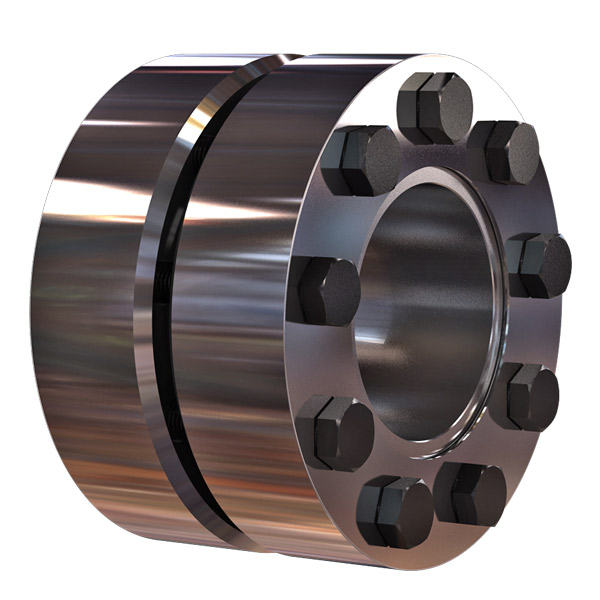 Comparing Shaft Couplings with Other Types of Couplings in Performance
Shaft couplings are essential components in mechanical power transmission systems, and their performance characteristics vary depending on the coupling type. Let's compare shaft couplings with other common types of couplings:
1. Shaft Couplings:
Shaft couplings come in various designs, including flexible and rigid couplings. They are widely used in a broad range of applications due to their ability to transmit torque and accommodate misalignments between rotating shafts. Flexible shaft couplings, with elastomeric or metallic elements, offer good misalignment compensation and damping characteristics. Rigid couplings, on the other hand, provide precise torque transmission and are ideal for applications where shafts are well-aligned.
2. Gear Couplings:
Gear couplings are robust and designed for heavy-duty applications. They consist of two external gear hubs with internal gear teeth that mesh together. Gear couplings can handle high torque, high-speed, and angular misalignment. They are often used in demanding industries such as steel, mining, and paper manufacturing.
3. Grid Couplings:
Grid couplings feature a flexible grid element between the two halves of the coupling. They provide excellent shock absorption and misalignment compensation. Grid couplings are commonly used in pumps, compressors, and other industrial machinery.
4. Disc Couplings:
Disc couplings utilize flexible metallic discs to transmit torque and compensate for misalignment. They offer high torsional stiffness, making them suitable for applications requiring precise motion control, such as robotics and CNC machines.
5. Jaw Couplings:
Jaw couplings consist of two hubs with elastomeric spider inserts. They are easy to install, have good misalignment capabilities, and offer electrical isolation between shafts. Jaw couplings are widely used in light to medium-duty applications.
6. Oldham Couplings:
Oldham couplings have three discs—two outer discs with slots and a central disc with a tongue that fits into the slots. They provide excellent angular misalignment compensation while maintaining constant velocity between shafts. Oldham couplings are commonly used in printing machines and conveyors.
7. Beam Couplings:
Beam couplings are made from a single piece of flexible material with spiral cuts. They offer good misalignment compensation and torsional flexibility, making them suitable for precision equipment like encoders and servo motors.
The choice of coupling depends on the specific requirements of the application, including torque, speed, misalignment compensation, environmental conditions, and space limitations. Each coupling type has its strengths and limitations, and selecting the right coupling is crucial to ensure optimal performance and reliability in the mechanical system.
"`

Advantages of Using Shaft Couplings in Connecting Rotating Shafts
Shaft couplings offer several advantages in connecting rotating shafts in mechanical power transmission systems. These advantages contribute to the efficiency, reliability, and versatility of various industrial applications. Here are the key benefits of using shaft couplings:
1. Misalignment Compensation:
Shaft couplings can accommodate different types of misalignment, including angular, parallel, and axial misalignments. This capability ensures that the connected shafts can continue to operate smoothly even if they are not perfectly aligned, reducing stress on the equipment and minimizing premature wear.
2. Vibration Damping:
Some types of shaft couplings, particularly those with flexible elements, offer vibration damping properties. They can absorb shocks and vibrations caused by uneven loads or sudden changes in operating conditions, improving the overall reliability and lifespan of the connected machinery.
3. Shock Absorption:
Shaft couplings with flexible elements can also absorb and cushion shock loads, protecting the connected components from damage and preventing system failures in high-impact situations.
4. Torque Transmission:
Shaft couplings are designed to transmit torque from one shaft to another efficiently. They ensure that the rotational motion of the driving shaft is effectively transferred to the driven shaft, allowing the equipment to perform its intended function.
5. Overload Protection:
Certain types of shaft couplings, such as shear pin couplings, act as safety devices by providing overload protection. In case of excessive torque or shock loads, the shear pin in the coupling will fail, disconnecting the driving and driven shafts and preventing damage to the equipment.
6. Angular Flexibility:
Shaft couplings with angular flexibility can handle small angular misalignments between the shafts, compensating for shaft deflection or movement due to external forces.
7. Easy Installation and Maintenance:
Shaft couplings are generally easy to install and require minimal maintenance. They are available in various designs, sizes, and materials to suit different applications and operating conditions.
8. Versatility:
Shaft couplings are versatile components used in a wide range of industries and applications. They can be found in machinery for material handling, manufacturing, mining, transportation, and more.
9. Cost-Effectiveness:
Using shaft couplings eliminates the need for rigid connections between shafts, which can be costly and difficult to implement, especially in situations where misalignment is prevalent. Shaft couplings provide a cost-effective solution for efficient power transmission.
Overall, shaft couplings play a crucial role in connecting rotating shafts, ensuring smooth power transmission, protecting equipment from misalignment-related issues, and enhancing the overall performance and reliability of mechanical systems.
"`




editor by CX 2023-09-14